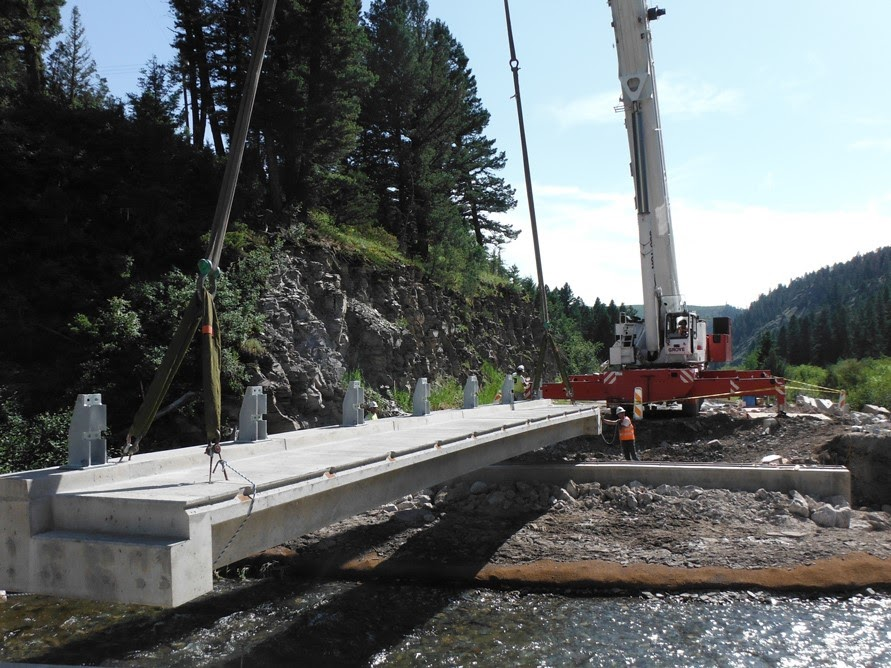 Here's one story we hope we never have to cross
Two weeks ago, a bridge collapsed in Genoa, Italy. Many of us saw the headlines, alerts popped up on our phones, and the evening news dedicated a brief 90 seconds to the story.
According to several reports, Italian officials knew the bridge needed improvements prior to the collapse. This got us thinking: how are bridges in Montana holding up?
It turns out, there are a lot of bridges in our state that could use a bit of TLC.
In fact, a report issued earlier this year by the American Road & Transportation Builders Association found nearly 10 percent of Montana's bridges are classified as structurally deficient.
Now, don't halt your morning commute just yet (hopefully you are not reading this while you are driving). A bridge that needs improvements isn't necessarily dangerous to cross. There is still time to make repairs — but those repairs must be made.
And Montana's road infrastructure needs are going to cost a chunk of change — $14.8 billion to be exact. This is something we are sure to hear more about when the Montana legislature begins its 66th legislative session.
Let's hope our legislators take a lesson from this Italian playbook and prioritize Montanans' safe passage.
–Andie Creel
UPDATE: This week, a bridge near Victor collapsed under the weight of a vehicle. Read more at NBC Montana. 
Got something to say to Prairie Populist? Send news tips, story ideas and comments to editor@prairiepopulist.org. If you have something to submit, or an idea for a story you'd like to write for us, check out our Submission Guidelines here.