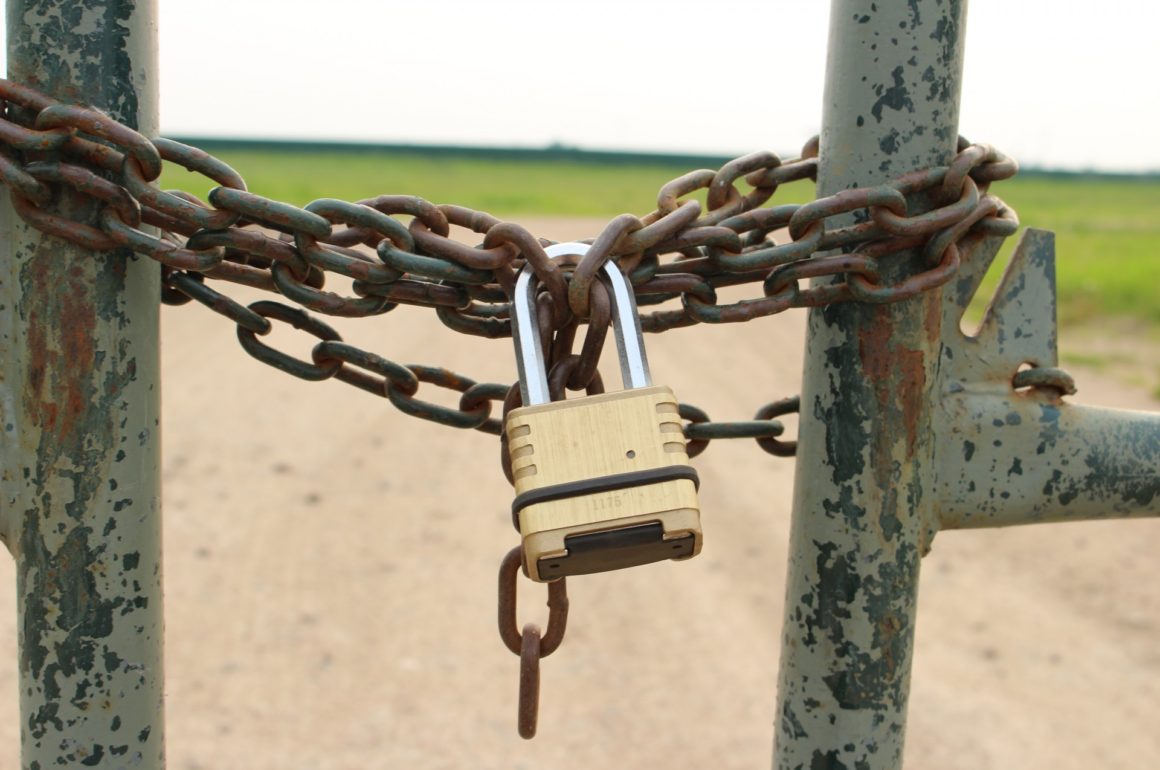 The rise of NO TRESPASSING signs
An increase in no trespassing signs, locked gates, and barricades is plaguing Montana. Right now, 2 million acres of Montana's public lands are inaccessible because county roads that Montanans have used for decades are blocked off.
Our county commissioners are responsible for keeping these roads open, but they often don't have the time or resources to prove that the blocked access point is actually a county road that the public has used for years. The $10 fine for unlawfully blocking a county road is nothing compared to the thousands of dollars in legal fees it would take to bring the battle to court.
During the 2017 legislative session, a bill to address this issue was introduced twice, once in the House by Tom Jacobsen from Great Falls and once in the Senate by Jill Cohenour from East Helena. Originally, the House bill proposed to raise the fine for cutting off access up to $500 per day. However, United Property Owners of Montana objected, saying this fine was too high for landowners. Responding to these concerns, Cohenour dropped the fine in the Senate version of the bill to $250 dollars per day.
The reason the bill's sponsors and supporters were willing to drop the fine is simple. The bill was not designed to hurt private property owners.
"The goal here is not to fine landowners, it's to get the road open," Nick Gevock of Montana Wildlife Federation said.
Gevock went on to explain that, hopefully, most of these disputes could be solved with a letter to the landowner, asking for the locked gate to be removed. But, for that to work, the letter would need a bit more bite than a $10 dollar fine.
Harold Blattie, the Executive Director of Montana Association of Counties (MACo), testified in favor of the bill, signaling MACo's approval of giving counties the power to decide what is okay and what is not.
Both the Senate and House bill would have allowed for County Commissioners to give working landowners temporary encroachment permits, which would allow for obstructions on the road that were needed by the landowner to efficiently work their land. However, the bill also made it clear that locked gates are considered encroachments and the county will work to take them down.
Supporters of the bill took more than a year to draft the legislation, taking time to ensure the measure protected both private property rights and public access rights, while still giving counties the ability to reign in people who illegally close county roads. So… why did both bills die in committee?
With two million acres of Montana's public lands locked behind gates, a solution that brings together sportsmen and county commissioners — and doesn't harm working landowners — deserves a debate on the floor.
Both the House and Senate tried to do just that, but they each failed to vote this access bill out of committee.  
Jed Hinkle (R-Bozeman) preached for more access during this past legislative session when he tried to defend the hijacking of Kelly Flynn's noxious weed bill in the name of an access position that already existed.
"We need to also have access to the land we currently have here in Montana,"  Hinkle said when speaking about Flynn's legislation.
But when it came time for Sen. Hinkle to show just how much he is willing to defend Montanans' access to public lands for hunting, fishing, and recreation, he voted against bringing the bill to the Senate floor, effectively opposing giving Montanans access to our public land.
When it comes to access to our public lands, legislators can not say one thing and vote for another. That may be how the game is played in other states, but in Montana, people expect you to live up to your talk and not just spout off what you think we want to hear.
–Andie Creel  
We reached out for comment from Sen. Hinkle but did not get a response by the publishing date.
Got something to say to Prairie Populist? Send news tips, story ideas and comments to editor@prairiepopulist.org. If you have something to submit, or an idea for a story you'd like to write for us, check out our Submission Guidelines here.