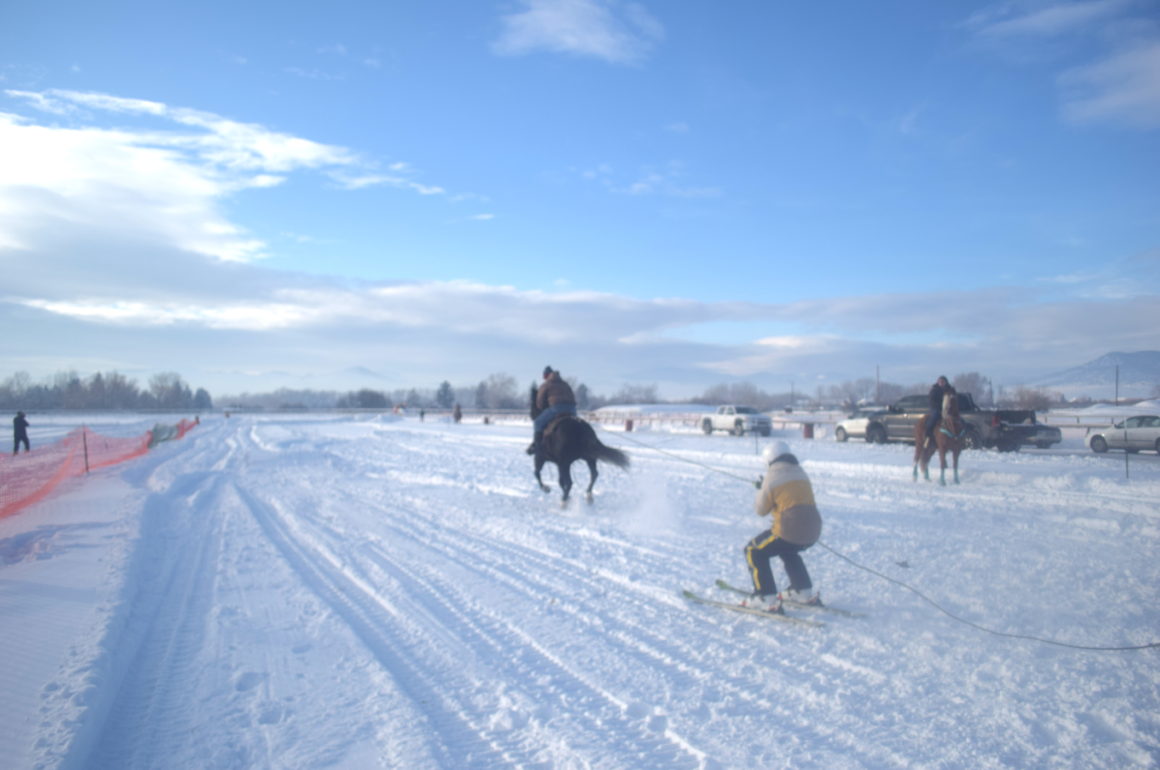 Looking for something fun and different in Central Montana this weekend? Why not come out to Lincoln for a two-day extravaganza of skijoring, which is a lot like skiing except the skiers can't just slow themselves down when the horse gets galloping.
It's been described as a tornado on snow. And it gives ranch and rodeo horses something to do in winter.
Check out the action from earlier this year in Helena here:

The dozens of competitive teams and hundreds of spectators also give local businesses a boost during a sometime slow patch of winter. In Lincoln, it's a big boost beyond even the town's status as heaven for snow machines.
It all starts at noon Saturday and noon Sunday at the Lincoln Rodeo Grounds, two miles west of town on Highway 200. Food and drink are available.
If you can't get enough in Lincoln, the fun continues in Montana and around the West.
January 28-29, Whitefish: Whitefish Ski Joring World Invitational.
February 3-4, Big Sky/Gallatin Gateway:  320 Guest Ranch Skijoring,
Feb. 17-18, Hailey, Idaho: Wood River Extreme Skijoring Association.
February 24-25, Wisdom: Big Hole Valley Winterfest,
March 10-11, Red Lodge: National Finals Ski Joring Races.
Got something to say to Prairie Populist? Send news tips, story ideas and comments to editor@prairiepopulist.org. If you have something to submit, or an idea for a story you'd like to write for us, check out our Submission Guidelines here.