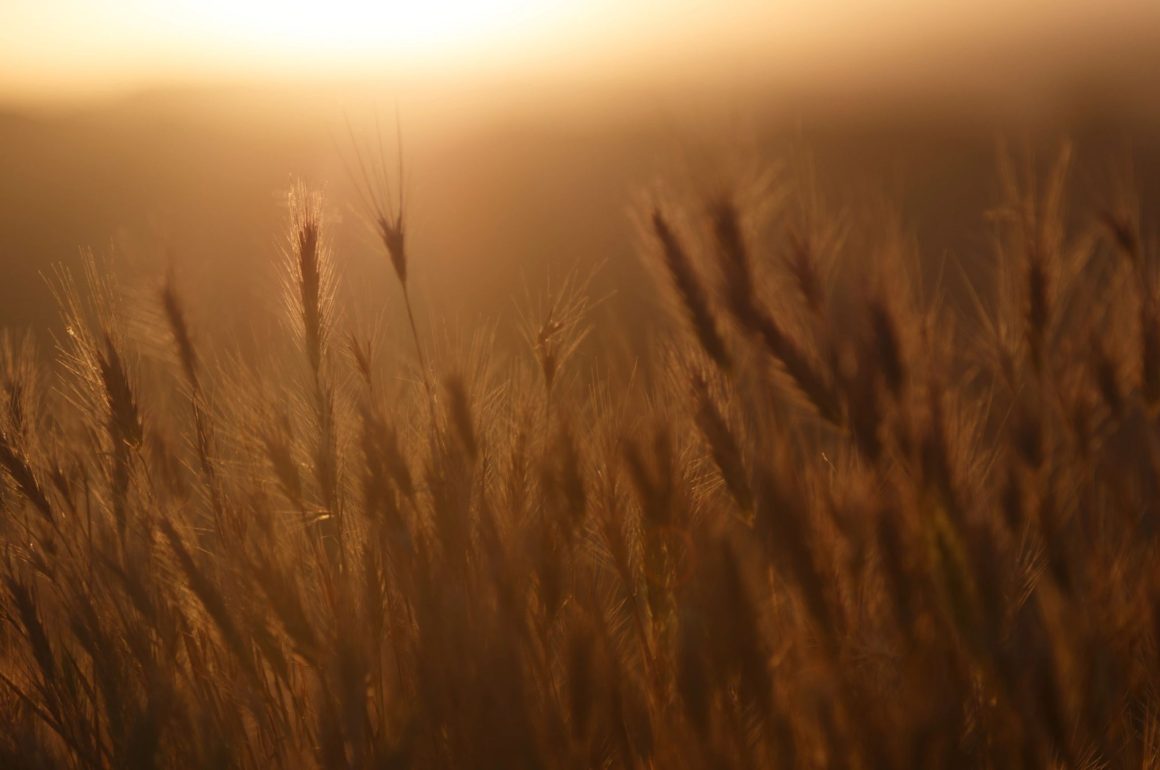 We'll grow it, you sell it — around the world
We know that Montana's ag economy plays a huge role in keeping our rural communities strong and prosperous. And right now, we know that the talk at the watering hole is trade.
The fact is, a million Montanans can't possibly eat enough to keep our farmers and ranchers in business. About 95 percent of the world's consumers are outside of the United States. The more places that our producers can sell their goods, the better they can keep their heads above water during rough economic times.
Back in June at Montana's first Ag Summit in Great Falls, Secretary of Agriculture Sonny Perdue spoke about his desire to build relationships and expand trade partners. Addressing hundreds of hardworking producers from around the state, Secretary Perdue said this:
"I'm a 'you grow it, I sell it' kind o' guy."
That's great news for Montana's farmers and ranchers, because they sure do know how to grow it. In our first installment, we noted that farmers and ranchers are already doing a great job at selling their wheat, beef, peas and lentils around the world.
But the question is, are the big folks in charge really doing what they can to sell it? Are our elected officials opening doors and making trade easier for our producers?
Not exactly. The federal policies and priorities right now miss the mark by a long shot. They've proposed a budget that could tear the rug out from beneath our farmers and ranchers, and they're talking about pulling out of the trade agreements that we rely on to bring money into our state.
Last January, the United States pulled out of the Trans-Pacific Partnership. This partnership was a big trade deal between the U.S. and eleven other countries. Many of those countries have been key consumers of Montana agriculture. In 2014, when we were still part of the TPP, those counties purchased $1.2 billion of Montana goods. That's 48 percent of our state's total exports!
Pulling out of this deal really hit home for Montana. Now, rather than have a solid trade agreement that guarantees us customers, we have to make individual contracts with each of these counties.
This is inconvenient, and it's risky. Already, Japan has struck a trade deal with the European Union rather than negotiate a new contract with us (www.billingsgazette.com). Yes, we can still hope that Japan will want to buy Montana's high-quality wheat, but now there are no guarantees. Pulling out of this trade agreement has "cleared the way for rival exporters such as Australia, New Zealand and the European Union to negotiate even lower tariffs" (www.politico.com).
The U.S. is being left out of these deals. Montana wheat farmers now have less opportunity for trade and more competition with our competitors. That's not good for any of us.
Lately, there's been more talk circulating of pulling out of our other key trade agreement: NAFTA. The North American Free Trade Agreement was a big topic of conversation at the Montana Ag Summit. During one of the panels, nearly everyone spoke about the importance of trade with Mexico and Canada. Matt Gibson — the general manager of Bunge, a company that connects farmers with customers — called NAFTA "a fantastic trade agreement." He noted how it drastically reduces the cost for producers because it helps with transport.
We can get even more specific to Montana's main products.
How about wheat? Michelle Erickson-Jones — a fourth-generation farmer and the vice-president of Montana Grain Growers Association — said that the wheat trade with Mexico has increased 400 percent since NAFTA started. Mexico is now the top destination for U.S. wheat and barley.
And peas and beans? Tim McGreevy — the head of the U.S. Dry Pea and Lentil Council and the American Pulse Association — also vouched for NAFTA. Mexico is the top market in the world for U.S. dried beans, one of the top five markets for Montana lentils, and a huge buyer of yellow peas.
What about beef? Well, according to Kent Bacus — the Director of International Trade and Market Access for the National Cattlemen's Beef Association — they are now exporting record amounts of beef thanks to NAFTA.
These people know what they're talking about. And the numbers back them up. Since NAFTA went into effect in 1994, Montana's exports to Canada and Mexico have increased $521 million. That is 303 percent! Those numbers don't even include the increased trade with other countries like El Salvador and Costa Rica.
These trade deals provide our farmers and ranchers with the opportunity to prosper. They bring a lot of money into our state and our communities. If Montana loses access to those trading partners, our farmers and ranchers (and by default, all of us) are going to be in trouble.
Our politicians need to be doing all they can to support our farmers and to sure up more customers for our hardworking producers. We really do know how to grow what the world wants. And the more our farmers and ranchers can sell, the better off our rural communities will be.
-Amanda Garant