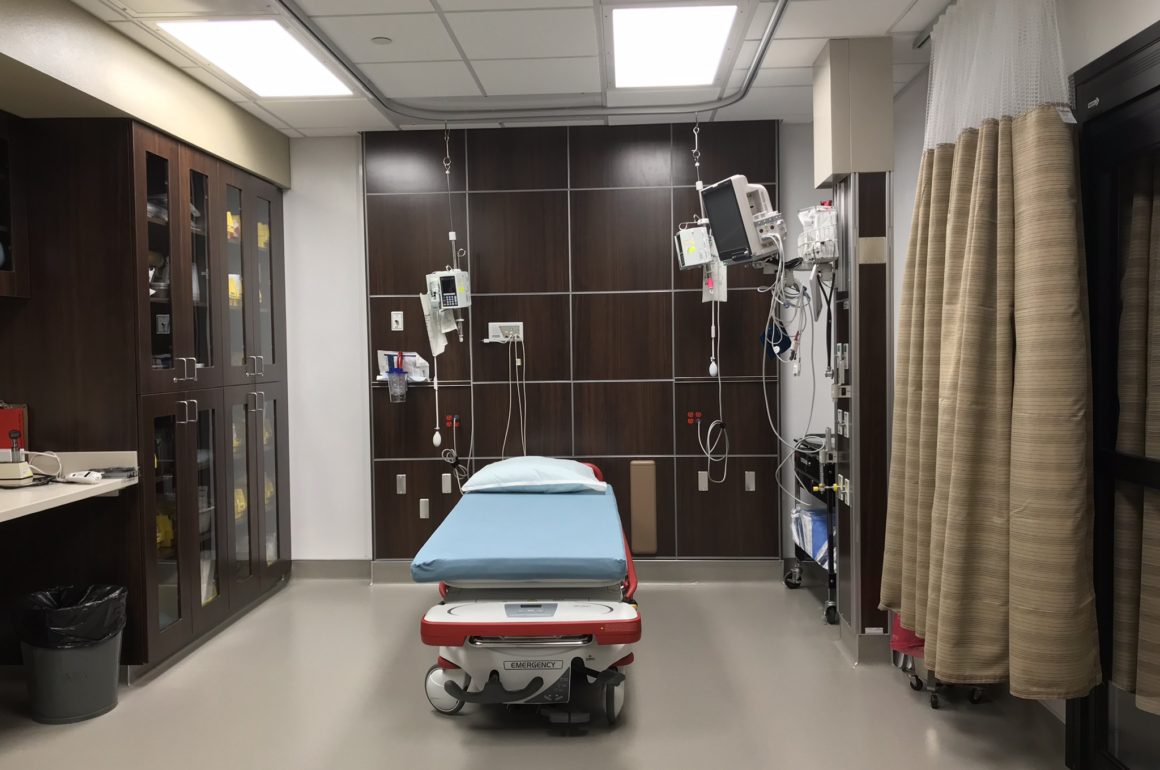 The Ruby Valley Realizes Importance of Critical Access Hospitals
Disaster struck for me at the tail end of August, at the age of 16. The encounter left me in deep shock, so some of the details are fuzzy. But I distinctly remember lying in the back of a one-ton pickup truck feeling like the ride to our local critical access hospital here in Ruby Valley was the bumpiest, longest ride of my life.
In that moment, it was.  
My folks live 27 miles — mainly on a washboard-ridden dirt road — outside Alder, Montana (current population 116). And it is another 10 miles to simple amenities like a grocery store, K-12 school, a bank — and a critical access hospital.
I was 25 miles up that dirt road my parents live on when I flipped a Polaris Ranger side-by-side and crushed nearly all of the bones in my right ankle and upper foot. Lucky for me, a kind, massive, mountain man of a stranger witnessed the incident, threw me into his pickup (gingerly), and drove me the rest of the way to my parents' ranch. From there, my dad barreled down into the valley like Bo Duke in a pickup, and the hospital staff met us outside the facility.
Despite my dad's record-breaking speed, that 30-minute drive felt like an eternity. The relentless throbbing pressure in my foot, the constant josseling from the massive end-of-summer potholes and washouts, and my dad's somewhat maniacal driving left me convinced I was going to die right there in the backseat.  
Instead, I became the focus of a classic small-town medical emergency. As the doctor rushed in from an afternoon fishing trip, still wearing his quick dry shorts and button-down, some of the throbbing subsided into relief.  A shot of morphine and things were definitely looking up.  
The medical team on site x-rayed my foot and ankle, stabilized my broken bones, and gave me pain medication so that I could tolerate a fast ambulance ride to Bozeman Health Deaconess Hospital for emergency surgery. The pit stop at the hospital in Ruby Valley was a game changer.  
Critical access hospitals (CAH) treat, heal, and patch up thousands of Montanans every day, addressing critical medical needs and offering short-term emergency care to those living in rural areas, which, in Montana, is roughly 680,000 people — approximately 65 percent of the population.
CAH is a designation given to eligible rural hospitals by the Centers for Medicare and Medicaid Services (CMS). Congress created the CAH designation in response to a string of rural hospital closures during the 1980s and early 1990s. The facilities aim to reduce the financial vulnerability of rural hospitals and improve access to healthcare by keeping essential services in rural communities.
With a few exceptions, CAHs must be located more than 35 miles from another hospital, maintain an annual average length of stay of 96 hours or less, and provide 24/7 emergency care services.
There are 48 CAHs in Montana. These small, mostly independent hospitals are a literal lifesaver for rural Montanans. But keeping pace with required updates, renovations, and personnel to comply with everchanging medical laws is a challenge.
Not long ago, the old Ruby Valley Hospital that was a haven for my teenage self was struggling.
"The old hospital probably would not have passed inspection, and then we wouldn't have a hospital," said Nondi Harrington, of the Ruby Valley Healthcare Foundation, a nonprofit working to improve healthcare in the valley.
And then where would we go?
Built in 1964, the Ruby Valley Hospital required extensive renovations. So extensive, that it turned out to be easier to build a new hospital. On August 22, the brand new Ruby Valley Medical Center — located across the street from the old facility — opened its doors for patients.
The opening ceremony was a grand celebration, but getting to that day was no easy feat. First, the Ruby Valley Healthcare Foundation had to secure funding for the new hospital.
Through its Community Facilities Direct Loan & Grant Program, the USDA put up $13.5 million. The community had 15 months to raise another $2.5 million. Not surprisingly, local townspeople rose to the occasion and donations poured in, including a $500,000 gift from one generous family. A young girl ponied up all the earnings from her lemonade stand. Yet another resident donated all the proceeds made from selling a litter of puppies. And just recently, an anonymous donor donated two properties, one of which is currently up for auction.
Now, the Ruby Valley Hospital is able to meet the medical needs of the community and folks can have critical medical procedures performed here in their hometown, rather than travelling to Dillon or Bozeman. Already, nearly every room has been consistently occupied.
It is not always easy for rural communities to keep CAHs open, but, for the communities these hospitals serve, doing so is non-negotiable. And, as Ruby Valley demonstrates, community members are willing to do what it takes to ensure continued access to these services.  
Because when disaster strikes, travelling more than an hour for medical care is not an option.
-Brooke Reynolds 
Thanks to Nondi Harrington for giving me a tour of the new Ruby Valley Medical Center.  
Got something to say to Prairie Populist? Send news tips, story ideas and comments to [email protected]. If you have something to submit, or an idea for a story you'd like to write for us, check out our Submission Guidelines here.