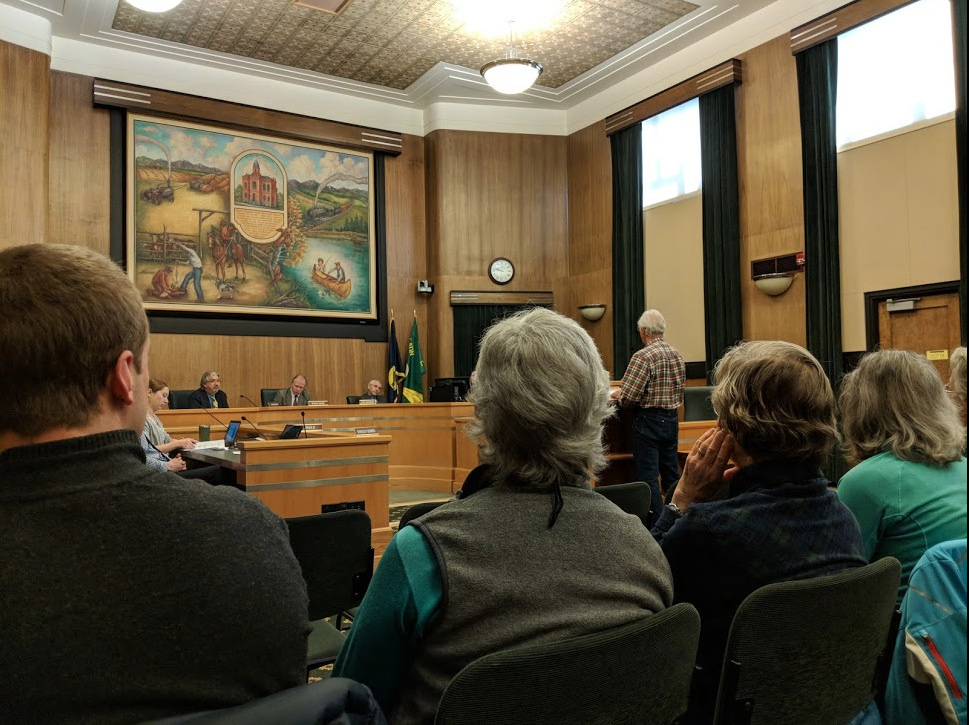 The public may get their chance to have a say, after all!
Tuesday morning, the Gallatin County Commissioners voted 3-0 that they intend to give Gallatin County residents the chance to vote to continue funding for the county's open space program.
The open space program in Gallatin County has been extremely successful with the funding provided by two $10 million dollar bonds passed in 2000 and 2004. In the past, partners of the program have matched every dollar paid by taxpayers 5-to-1 with federal and private dollars. An outstanding bang for taxpayers' bucks!
The open space program works with willing landowners to purchase development rights so that working farms and ranches remain in agriculture. Thus far, over 50,000 acres have been preserved because of the program.
At the morning meeting, a massive majority testified in favor of putting the 4.5 mill levy on the June 5 ballot. All reiterated that open space is part of the Gallatin Valley's integrity, and it would be a shame to see it disappear to development.
Many attendees mentioned they've never asked the commission to raise their taxes, but that the open space levy doesn't feel like a tax. It feels like an investment in the future of the county — and investment in both its spiritual value and property value.
If passed, the added property tax likely won't burst many wallets. If you give up five whiskeys at your local bar, you'll come out even. Not a bad price to pay for keeping Gallatin County looking like Montana. 
The 3-0 vote only represents what the Gallatin County Commissioners intend to do. Next Tuesday, March 6, the Commissioners will officially decide if the levy will be placed on the June ballot. They will be accepting public comment, and the meeting will at 9 a.m. in the Community Room at the Gallatin County Courthouse.
-Andie Creel
Got something to say to Prairie Populist? Send news tips, story ideas and comments to [email protected] If you have something to submit, or an idea for a story you'd like to write for us, check out our Submission Guidelines here.