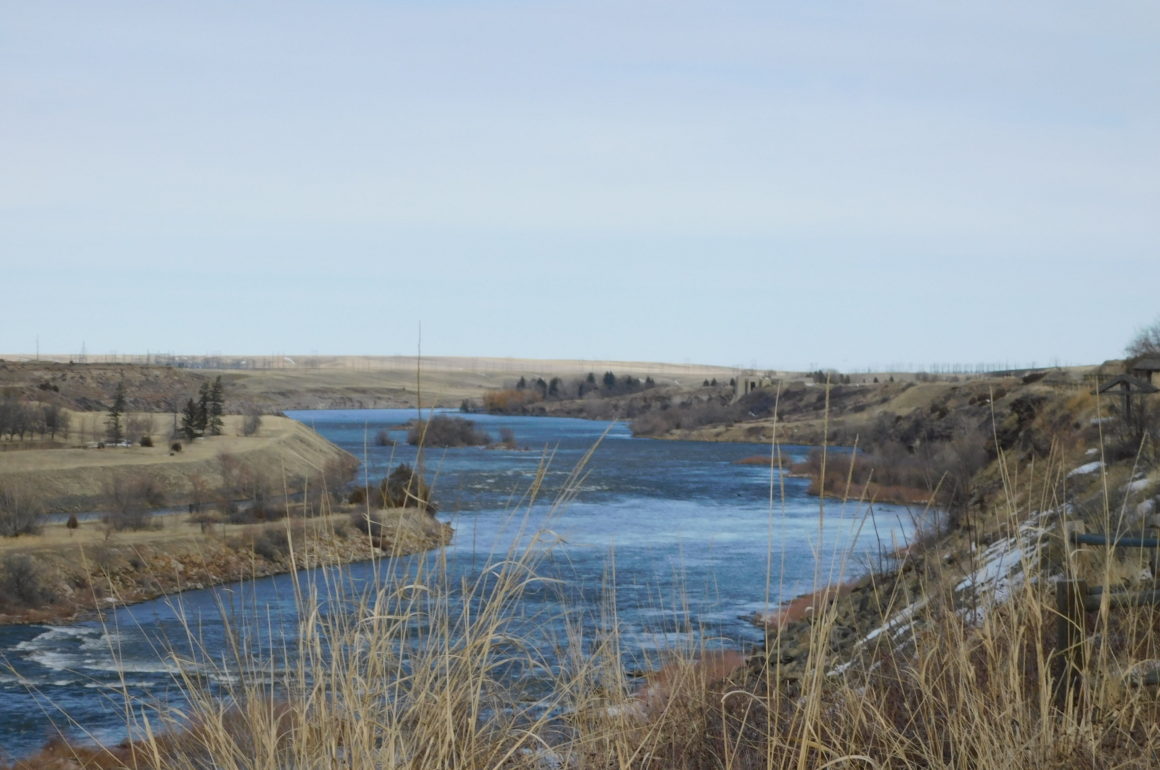 Despite 14-percent population growth, volunteers adjust
From Madison County Conservation District
Madison County's population has grown 14 percent since the 2010 census ─ the second-highest level of population growth among Montana counties for that period. With that growth comes more demand for water, and Madison Valley residents are committed to ensuring water resources stay healthy and reliable.
"Water is our most valuable commodity, and it is our limiting factor for productive agriculture, growth and development, and healthy fish populations," said Ethan Kunard, conservation programs manager for the Madison Conservation District.
Agricultural irrigators have long been some of the biggest water users in the valley, for both surface and groundwater. But as the county's population grows, new residents are building alongside these farms and ranches, according to Headwaters Economics. With this out-of-town development comes a need for individual, domestic-use wells ─ a correlation Ground Water Information Center data supports.
Kunard said water shortages are becoming a real concern for the community. He said several tributary streams in the valley go dry each year, and some wells have dried up.
The Madison Conservation District is dedicated to finding a balance between agricultural and domestic water users ─ a critically important part of maintaining healthy waterways.
The Conservation District uses several approaches to finding collaborative solutions for water users throughout the valley. One is the Madison Stream Team ─ a group of local citizens dedicated to monitoring the health of streams that feed the Madison River. The team logged over 1,500 hours in the past nine years testing water quality and measuring streamflow in tributaries of the Madison River with help from seasonal residents, state agencies, ranchers, local conservation groups and others. 
"I feel like I'm giving back and improving the resources, or at least doing some compensation for my use," said Larry Hudson, a Stream Team volunteer. "If everyone would do that, imagine what a difference we'd make."
Some of the district's other work includes helping family ranches better utilize streams running through their property. For example, the district has collaborated with ranchers to build riparian fences along streams to limit livestock access, improving water quality and fish habitat.
"There are so many people who are passionate about this landscape, whether they've lived here for generations or they visited for a weekend," Kunard said. "As a result, there is a tremendous amount of interest in protecting the natural resources and open spaces so our valley can maintain its unique qualities." For more information about community-based watershed solutions in the Madison Valley, see the Montana Watershed Coordination Council's Watershed Stories campaign. It includes narratives from ranchers, educators, volunteers, small-business owners, and other community members.
Media Release Contact: Ethan Kunard, [email protected], 406-682-7289 
Got something to say to Prairie Populist? Send news tips, story ideas and comments to [email protected]. If you have something to submit, or an idea for a story you'd like to write for us, check out our Submission Guidelines here.