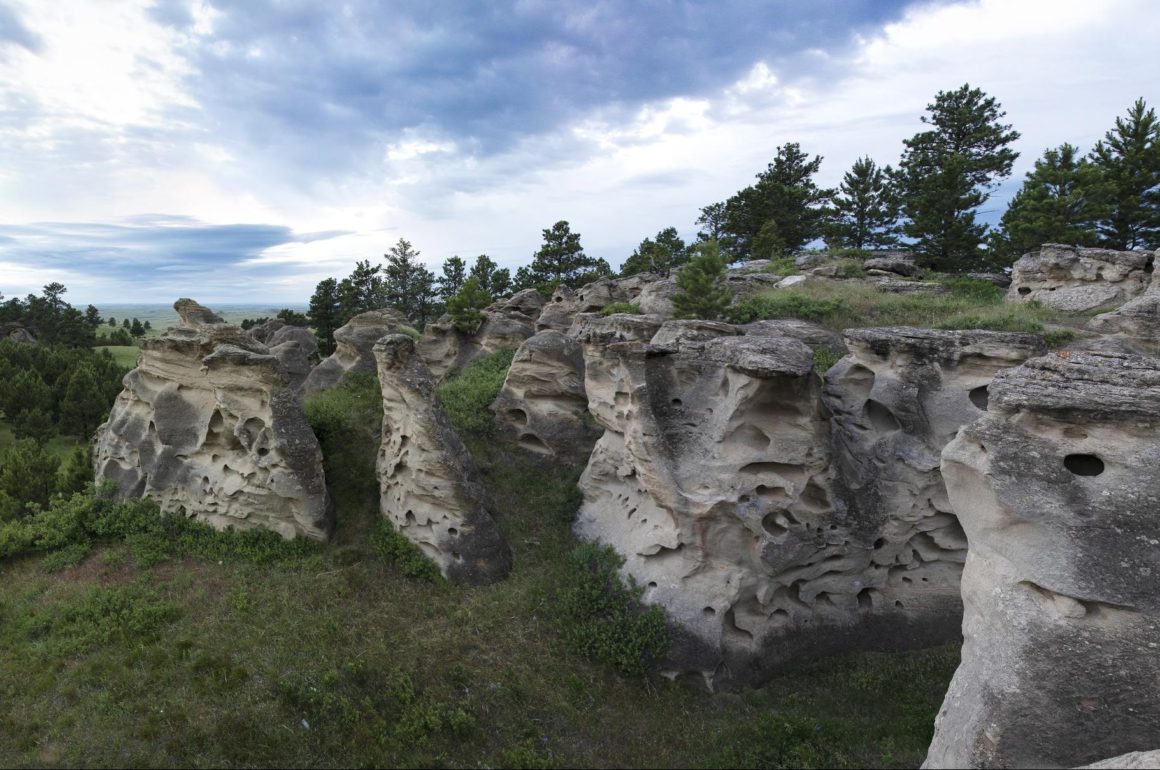 Medicine Rocks State Park is a wonder, but the management of it is a wonder as well
Summer means exploring our state, and at Prairie Populist we're joining the thousands of Montanans visiting the amazing lands, lakes, and historical sites that make up Montana's state parks. We hope you'll check back all summer and join us as we explore what these parks mean for the people of our state and how they help make Montana a place unlike any other.
A gate was put across the road at Medicine Rocks State Park once. The Sheriff told Frank Mehling that he should just go up there and cut the gate right off, saying it was outrageous for people in Carter County to not have access to the park.
Frank didn't cut the gate off, thinking it might escalate tensions a bit too far. But, the threat was there and was aided by petitions, so the gate came down pretty dang fast. Carter County is very protective of their park, which is far off the beaten path.
Frank moved to the area in 1949 and he remembers being very impressed by Medicine Rocks. To him and the other kids he grew up with it was the perfect playground. They could spend their days climbing, crawling and exploring through all sandstone rocks.
Now, Frank owns land on all sides of the park, running cattle. And while the park is breathtaking when you first see it, it can be a little bit of a pain in his butt.
"They don't spend too much on it," Frank said about Montana Fish Wildlife and Parks, with some laughter in his voice.
There is a nice host campsite in the Medicine Rocks' campground with electrical and water. But Frank hasn't seen anyone sitting on the pad yet, donating their time to the park. So, Frank has been put in the position where him and his wife, Sharlene, have stepped up themselves to make sure certain things get taken care of.
"There is just not resources to do everything we want to," Doug Habermann, the Easter Regional Parks Manager, said when we asked him about Medicine Rocks. Doug went on to say "[Frank] gives a hand when he feels he needs to."
Frank has put out two lightning fires in the park himself. During fire season he drives through the park to check all the fire rings, making sure there are no hot embers waiting to be blown about.
Thankfully, no visitors have started any fires in the park, but Frank noted this surprises him. Once, he saw hail storm rolling in, causing campers to peel out of there like rockets. He went over to check that the fires were out and was greeted by hot embers being blown across the road. So, the lack of human-caused fires may be attributed to luck more than people taking care!
Funding challenges are not only issues for Montana Fish Wildlife and Parks, but also Montanans who live near these parks. Doug made it clear that if they had the resources they'd be allocating them to the places that need them.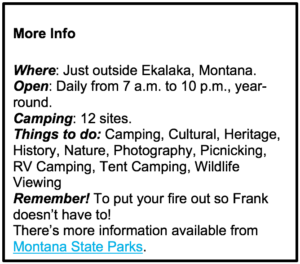 The park is an amazing addition to Carter County, and FWP is working to partner with the Carter County Museum.  But, for people like Frank, it can be stressful knowing the only thing between a forest fire spreading from state land to your own is yourself.
Yet, despite it all, Frank still had a lot of good feelings towards Medicine Rocks, and its management.
"All in all, they've been good neighbors," Frank told us.
And the feelings are reciprocated.
"He's been a great neighbor," Doug said.
-Andie Creel
Photos by August Shield
Got something to say to Prairie Populist? Send news tips, story ideas and comments to [email protected] If you have something to submit, or an idea for a story you'd like to write for us, check out our Submission Guidelines here.