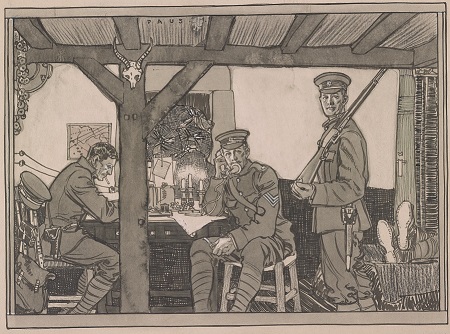 Montana History Conference looks at a time of trouble and change
One hundred years ago, the nation was at war, and Montanans answered the call.
In Montana in 1917, two-thirds of the people here were either immigrants or children of immigrants. By the end of World War I, nearly 40,000 Montanans had served.
Back home, there was conflict as well. People were accused of being pro-German. Mobs and laws targeted war opponents. There was a Spanish flu epidemic, drought, and, in Butte, the worst mining disaster in American history.
The Montana Historical Society is taking a closer look at this era September 21-23 in Helena. Its 44th annual Montana History Conference — "Montana, 1917: Time of Trouble, Time of Change" will take a deep dive with workshops, speakers and activities for teachers, genealogists and anyone else interested in Montana history.
Keynoting the conference is Michael Punke, the author of "The Revenant," a book recently made into a feature film. But he's also the author of "Fire and Brimstone: The North Butte Mining Disaster of 1917."
The conference at the Great Northern Hotel in Helena will look at a broad swath of Montana life at the time — supporters and opponents of the war; the contributions of African-American Montanans; plus gambling, prostitution, prohibition and bootlegging; roads, railroads, guns and big federal water projects. Sessions will look at the art and artists of the era and on "Better Baby Contests," held at state fairs alongside the animals and produce.
It will include tours of the Capitol and Original Governor's Mansion and visits to several current "Made in Montana" businesses.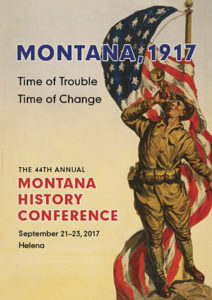 There will also be a discussion of the state of Montana history ("Where do we Go From Here?"), as the Montana Historical Society faces unprecedented budget cuts.
"The Montana History Conference brings together history enthusiasts from all over the state to learn more about our shared past and why that past still matters," Kirby Lambert, program manager for MHS, said in a statement. "It's not just for professional historians or scholars—everybody with an interest in history is encouraged to attend!"
The full cost for those pre-registering by Sept. 15 is $155, with discounts for students and single-day registrations. Some of the events are priced individually, and some are free.
The complete conference program and agenda is here.
Featured Image from the Montana Historical Society.
Got something to say to Prairie Populist? Send news tips, story ideas and comments to [email protected]. If you have something to submit, or an idea for a story you'd like to write for us, check out our Submission Guidelines here.