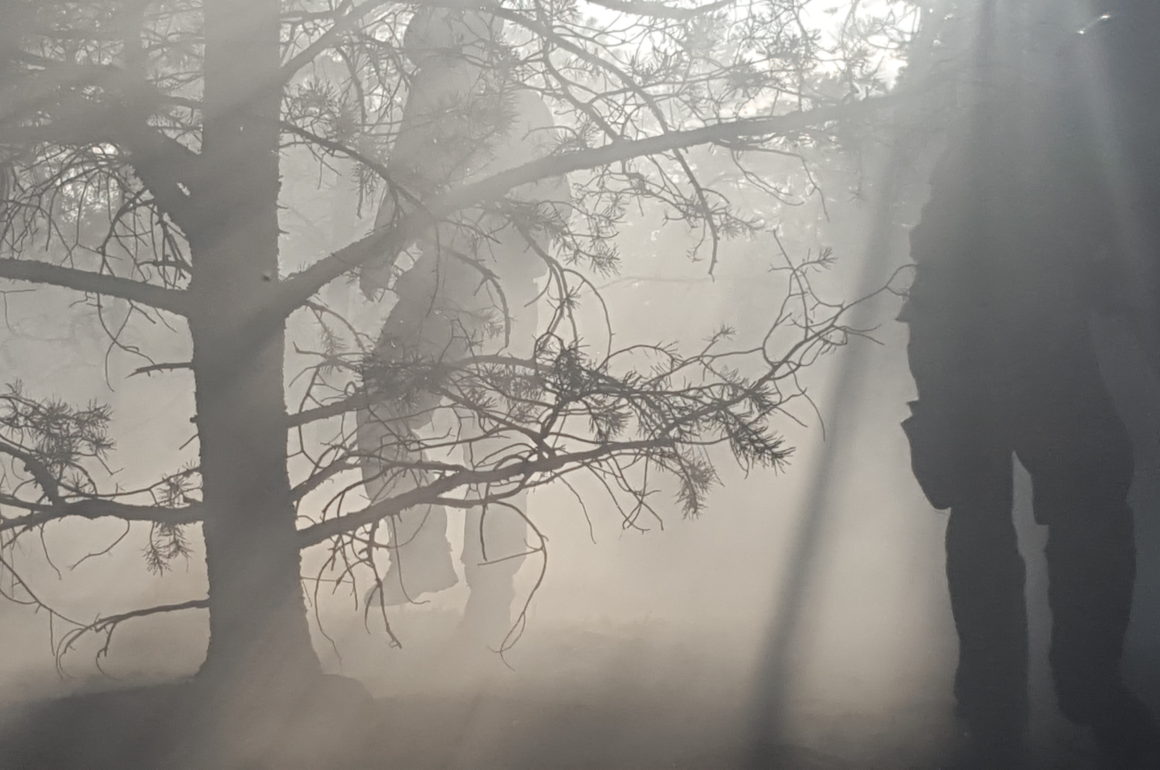 We Get By With a Little Help From Our Friends
It's been a rough fire season for Montana. We've had more than 1,500 fires. And depending on the source, they've burned somewhere between 937 and 1,380 square miles. Basically, we're talking about an area the size of Rhode Island.
Usually, come September, we can breath a deep sigh of relief. Nights get cooler, snow starts to cap our mountains, and our air clears as the fires subside. But this Labor Day Weekend only brought hot air and strong winds. Many fires picked up speed. Roads closed, evacuations continued, and "Not a single air quality monitor in the entire state of Montana registered Good air." (missoulian.com).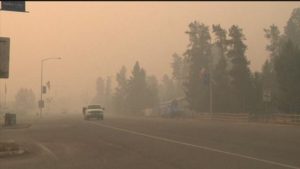 It looks like our fire season will continue well through October, and we will have a lot of work to do to recover from the damage. So many people have been displaced from their homes. More than 4,000 firefighters are currently fighting the blazes, and that doesn't include the volunteers risking their lives.
We need to come together as Montanans and as neighbors to help each other. Here are a few places where you can donate to the folks impacted by these fires.
Red Cross of Montana: (800) 272-6668. You can donate online. They have opened over a dozen shelters for fire evacuees across Montana this year. Right now, they have shelters in Missoula for the Rice Ridge and Lolo Peak fires, in Plains for the Highway 200 complex, in Eureka for the Caribou Fire, and in Libby for the Quartz Creek Fire.
Find your local Incident Command Post for the wildland firefighters. While they are typically OK for food and water, they will always take donations for personal toiletries (toothbrushes, toothpaste, deodorant, shaving materials, feminine products), reading materials (books, puzzle books, pre-stamped notecards, paper, envelopes, stamps, playing cards), and novelty foods (good beef jerky!).
The Wildland Firefighter Foundation accepts donations to help the family of firefighters who are killed or hurt on the front lines. You can donate here.
Alice Creek Fire: 23,427 acres. Northeast of Lincoln.
Lincoln Volunteer Fire Department: 114 Stemple Pass Rd. (406) 362-4377. They have a very active Facebook page. Check there for more information.
Firefighters are in need of eye drops, cough drops, saline ocean nasal rinse, Emergen-C, coffee, jerky, granola bars, non-perishable snacks, and gatorade. You can drop this off at the drive-though Coyote Coffee at 528 Main St. in Lincoln from 8am to 4pm.
East Fork Fire: 21,518 acres. 90 percent contained. South of Havre.
Bear Paw Volunteer Fire Department: You can donate through their Facebook page.
Ezzie's Wholesale Inc: 726 1st St W, Havre. (406) 265-7636. They are accepting fuel donations.
Havre Fire Department: 520 4th Street, Havre. (406) 265-6511. They're looking for non-perishable goods and water.
Hill County Emergency Operations Center: (406) 265-5481 ext. 467. You can fill out an online survey stating the resources you are willing to donate. They will get back to you if they need your donations or they can refer you to other places accepting donations.
HRDC: 2229 5th Avenue, Havre. (406) 265-6743. You can drop off donations Monday through Friday, 8 a.m. to 5 p.m. They are good for now on donations, but won't turn anyone away. Their staff will find a home for donations, even if it's in another town devastated by fires.
Independence Bank: 435 3rd St., Havre. (406) 265-1241. They are accepting monetary donations. Please make checks payable to "East Fork Fire."
North 40: 1753 US-2, Havre. (406) 265 9566. They are looking for fencing donations.
Highway 200 Complex: 18,685 acres. 6 percent contained. Near Thompson Falls.
Follow their Facebook page for more information.
Lodgepole Complex: 270,723 acres. 93 percent contained. Northwest of Jordan.
According to Anne Miller, the deputy coordinator for the county's disaster and emergency services office, they are asking people to redirect their support to other places (Billings Gazette). "We're still actively collecting donations in the area…But (regarding donations of) hay and fencing, people feel strongly that our community has been very well cared for, and we do not want to distract anyone from the efforts occurring on the western part of the state."
If you still wish to donate here, see our previous article on ways to donate to the Lodgepole Complex Fire. Even though the fire is contained, the families in Eastern Montana still need our help.
Lolo Peak Fire: 49,123 acres. 35 percent contained. Southwest of Lolo.
406 Family Aid Foundation: They are accepting monetary donations at www.406familyaidfoundation.org. All funds go directly towards helping the evacuees of the Lolo Peak Fire. A "gofundme" account has also been setup to accept donations for the Foundation.
Big Sky Horse Park: 3500 North Avenue W, Missoula. (406) 544-5915. They can house horses and other livestock. They have 50 stalls available on a first come, first serve basis.
Florence Civic Club: They are taking donations for Lolo Peak fire victims. Donations can be made at Farmer State Bank (3130 N Reserve St., Missoula) and at the Florence Ace Hardware (5524 Old Hwy 93). Contact Kim Maclay at (406) 529-4863 with any questions.
Lewis and Clark Park in Stevensville: They are available for campers and trailers for evacuees. Pool showers, and restroom facilities, are available from 8 to 6. Call the Stevensville Town Hall at 777-5271, ext. 4., for more information.
Missoula Fairgrounds: 1101 South Ave W. (406) 721-3247. They have space for RVs as well as for displaced livestock and animals. To use this space, complete an application.
Missoula Animal Control: 6700 Butler Creek Rd. (406) 541-7387. They are accepting donations of pet food. They also have various locations to shelter displaced pets.
Missoula Family YMCA: 3000 South Russell. (406) 721-9622. They are offering free access to showers.
Montana Food Bank Network: 5625 Expressway, Missoula. (406) 721-3825. Drop off non-perishable food and/or water donations Monday through Friday between 9 a.m. and 3 p.m. They are not accepting any perishables or homemade products. If you need food, hours for distribution are Monday - Friday, 10 a.m. to 1 p.m. and Monday, Tuesday and Thursday from 5 to 7 p.m.
Red Cross: (800) 272-6668. They have set up a shelter for displaced families at University Congregational Church, located at 405 University Ave.
United Way of Missoula County: They set up the Lolo Peak Fire Fund. 100 percent of the donations will go directly towards helping the families who need it most. All monetary donations are tax-deductible.
Rice Ridge Fire: 122,843 acres. 5 percent contained. North and East of Seeley Lake.
The United Way of Missoula County: They set up the Rice Ridge Fire Fund. 100 percent of the donations will go directly towards helping the families who need it most. All monetary donations are tax-deductible.
Seeley Lake Volunteer Fire Department: (406) 677-2400. Visit their Facebook page for updated information.
Our list is compiled from various sources (Montana Public Radio, Montana Wildfire's Facebook page, the Missoulian, KPAX, and some very thoughtful Montanans). If you have any additional donation sites that you would like us to include, please let us know.
Updated on September 7 at 5pm and September 8 at 8am, 8:45am, and 10am.

Feature Photo taken by Kaitlin Bergez