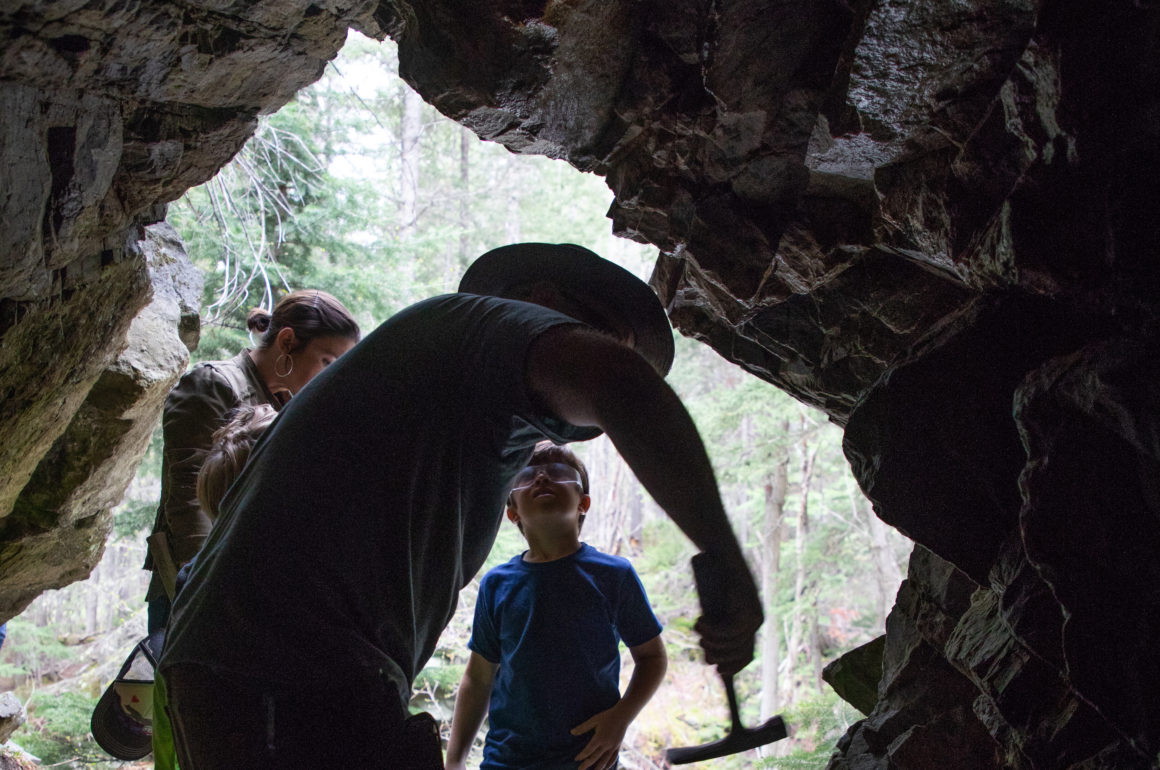 Concealed Paradise Near the Smelted City
Summer means exploring our state, and at Prairie Populist we're joining the thousands of Montanans visiting the amazing lands, lakes, and historical sites that make up Montana's state parks. We hope you'll check back all summer and join us as we explore what these parks mean for the people of our state and how they help make Montana a place unlike any other.
"This place is a hidden gem… a lot of people don't realize it's here," said Katie Harding of Butte.
A diamond in the rough of industrial copper country, Lost Creek State Park is a different vista than what is typically associated with the historic mining and smelted landscape around Anaconda.  
It is not by any means lost, but to many it has yet to be found.  A lot of people have no clue that this secluded, paradise of public land hides in one of the many draws of the Pintlers.  
Yet for those who have found it, Lost Creek State Park has become an important destination and gathering place for themselves and family.  
As is the case for Katie Harding, who finds herself recreating and visiting Lost Creek State Park frequently.  
"I come here pretty often," she said with a look of realization as to how regularly she visits and recreates in the park.  "It is one of my favorites. It's a nice day spot — you have the peaks around you, the creek, and the waterfall".
Only 45 minutes from Butte, an hour-and-a-half from Helena and Bozeman, and just a touch longer from Missoula, Lost Creek is the perfect day destination, friendly to almost everyone.  Picnicking, waterfall chasing, and moderate hiking are some of the activities that you can do. And it the views are epic from every angle in the park.
It was a popular destination Memorial Weekend: vehicle after vehicle, crammed with families, crawled to the top of the looped road.  Everyone had to take a look at the waterfall. Then some ate lunch at picnic tables, while other choose to hike up the old mining road that takes you to the backside of the waterfall and continues on to National Forest land, which is chock full of old miners' cabins.  
Only 120 yards and paved, the small trail leading to the waterfall viewing is accessible for nearly anyone — kids, seniors, and people in wheelchairs.  
Montana State Residents have free day admission to this park, and any Montana State Park, since our admission is paid through our car registration fees.     
Not nearly as many folks camp here at Lost Creek State Park. Duane Solberg, groundskeeper of the park, confirmed that even when school is out, "Usually there are around four parties a night."  
Lost Creek State Park is place to go car-camping with the family and feel somewhat secluded, but still safe from dangerous features and wildlife.
This feeling of safety is something that vagabond and passer-through Jan Miller, of Missouri, feels of many state parks.  If Jan can, she only stays in state parks because there is a sense of comfort and safety that she has found unlike any other form of public land.  
Jan has seen more places in the United States in the past year, and state park after state park.
Yet, she was still completely blown away by Lost Creek.
"Wow. This place reminds me of Yosemite."
There is no doubt that Lost Creek State Park is one of the most unique locations in Montana — limestone walls of green and pink shoot towards the sky over a thousand feet, and the sprinting, roaring Lost Creek provides wonderful music in the background.  
"It's just beautiful," said Duane repeatedly while constantly looking up at the cliffs.
The cliffs are completely captivating.
So bring your family, friends, and dogs, because they all have a place here.  
Lost Creek State Park is accessible to everyone, and truly is a symbol of American, public lands. The well-graded road, large campsites, paved path to the waterfall and a mellow mining road for longer hiking ambitions opens the park to people of all sorts.
The park is located off Montana Highway 48, then 8 miles up Lost Creek Road.  Make sure to put it on your list of places to visit — you will not be disappointed.  
—Brooke Reynolds
Photos by August Schield
Feature photo: Smith family receiving a small geology lesson from dad, Eli Smith, in a hidden cave behind the falls.
Got something to say to Prairie Populist? Send news tips, story ideas and comments to editor@prairiepopulist.org. If you have something to submit, or an idea for a story you'd like to write for us, check out our Submission Guidelines here.