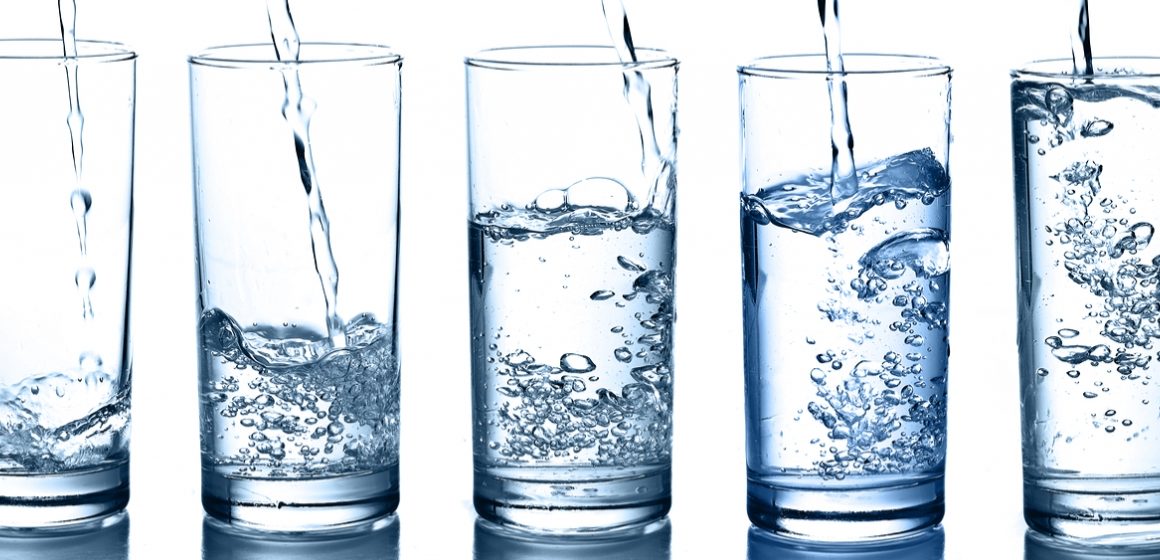 What's a town need to do to get a little help around here?
Hot Springs, Montana is a small town with a lot of different kind of folks — ranchers, hippies, businessmen, and probably one or two celebrities-in-hiding. What do they all have in common? Well for starters, they all need clean drinking water.
Unfortunately, the 544 Hot Springs residents have an outdated water system that isn't really up to snuff, and it needs some pretty big upgrades.
The main well, drilled in 1976, produces good-tasting, high-quality water. But it's vulnerable, running off a 40-year-old pump and 25-year-old controls.
There are two backup wells, but neither are ideal. The town's second well was built in 1964 and has to be started manually. It taps into the mineral water aquifer, and the water tastes bad and reeks of sulphur. The third well needs to be completely abandoned because it has elevated levels of radium from nearby decaying uranium.
Oh, and the primary 200,000 gallon water tank, built in the 1930s, also has an issue. Its roof's interior paint is peeling. If eating paint chips is a bad idea, drinking them probably isn't any better.
It's not like the folks in Hot Springs are just sitting on their hands, waiting for someone else to swoop in and fix their failing water system. They've been making small, incremental changes over the last few decades, and they perform regular maintenance on their systems. In 1987 and 2003, they replaced all the pipes, put in new fire hydrants, and upgraded the original water tank. They also built a brand new tank in 2015. This next big project — which would dig a new well, fix the tank's roof, and extend the water lines towards the old bath house — would hopefully be the last major upgrade for the next 30 years.
But these upgrades are on hold.
In December, like Simms, Cascade, and Harlowton, Hot Springs also lost the funding it expected to receive. Last summer, the state awarded Hot Springs a grant of $478,632 for its water system. But in November, our legislators opted to fix our state's budget crisis by making huge cuts to critical programs that rural Montanans depend on. Our elected officials removed $7.5 million dollars slated to come from the Treasure State Endowment Program, a fund that takes money earned from coal and divies it up among small communities to help upgrade their water and sewer systems.
Taking that money from this fund put the needs of thirteen rural communities on the backburner.
"We were already told that we were getting [the money] and that the project is going forward, and people were so excited for it," said Mayor Randy Woods. "In any community, you have to have water."
In any community, you have to have water. That's the honest-to-goodness, cut-and-dry, truth-of-all-truths.
Woods was born and raised in Hot Springs, and can usually be found working at the local Napa Auto Parts store he owns and operates. As a businessman and native to Hot Springs, he has a good sense of what the community needs and how to meet those needs.
"So for the town of Hot Springs to do any project of any size, you know we have to have that outside source of money," he said. "We can't put that burden on consumers."
The average household income in Hot Springs is just a hair over $20,000. Many folks already have trouble paying their monthly water bill — there have been 20 shut-off notices already this year — and the thought of raising taxes doesn't sit well in the community.
The town of Hot Springs has regularly turned to state assistance for these bigger, multi-million dollar projects. That's exactly what the Treasure State Endowment Program is there for. Of course, the town has reserves. In fact, since Woods has been mayor the town's savings have more than doubled. But those reserves are saved for emergencies. Broken water pumps, exploding fire trucks — the unplanned things that the state, because its grants require so much paperwork and planning, may not be able to respond to in any timely manner.
And Woods isn't about to let the town go into more debt. Hot Springs used to be $2 million dollars in the hole. Now, they're only $800,000 in debt.
Now, because some of our elected representatives in Helena couldn't find a solution that raised revenues, folks in Hot Springs are left waiting. They're crossing their fingers that a pump won't fail and that their town — the next on the list to receive funding — will get the $478,632 it was promised. They were so close to getting that money, they could practically taste it. And it tasted like cool, crisp, refreshing water.
A lot rests on these upgrades. There's the general health and well-being of the 544 people who call Hot Springs home. But there's also the future of this town's economy.
There are a handful of great places to soak in the town of Hot Springs, which is in Sanders County on the Flathead Indian Reservation. But there once was a bathhouse, too. It was built in the late 1940s and run by the Salish and Kootenai Tribes during Hot Springs' heydey. The population was well over 1,000 folks, and there was a vibrant downtown with multiple grocery stores, a car dealership, a hospital, a movie theater, and at least six bars. But the bathhouse closed in 1985, just as the local timber and ranching industries took a dive.
Now, folks in town are working to bring jobs and life back into this unique rural town. There's talk of re-opening the old bathhouse, and folks are starting to move to this charming, quiet, scenic community. But if growth is to happen, there needs to be a water system in place that can handle it.
Stalling on this water system is stalling the future economic growth of Hot Springs.
"We're going to put the town in a really good position with the water system," said Woods. "Someday hopefully we get the growth because we need it."
And when the money comes, they'll be ready for it. Mayor Woods is making sure that this project is shovel-ready so that nothing else holds up this infrastructure project.
Years ago, in January of 2016, newly re-elected Mayor Woods gave his opening remarks at a Town Council Meeting. There, he said:
"As a government body, we need to remember, we work for the people as a whole; we need to do what's right for all 600 citizens, not just the 12 that complain the loudest. We need to set goals on how to make our town better for the people."
Perhaps we should remind our state representatives that that's their job as well. That as a government body, they need to remember they work for the people as a whole; they need to do what's right for all 1,000,000 citizens, not just the 20,000 that complain the loudest. They need to set goals to make our state better for all of us.
-Amanda Garant
Got something to say to Prairie Populist? Send news tips, story ideas and comments to [email protected]. If you have something to submit, or an idea for a story you'd like to write for us, check out our Submission Guidelines here.