Katie Lund's three-year-old hanging out with the calves.
Montana Women Take Advantage of Working From Home
Remote work — that is, working from a home office — is growing more popular due to constant advances in technology and globalization. Skype and FaceTime conference meetings, previously depicted only in science fiction movies, are now standard tools for many Montanans working conveniently and less expensively from home — often far away from the nearest Montana city and traditional brick-and-mortar employment.

Broadband, which the Federal Communications Center defines as Internet service with "25 megabits per second download speed and three megabits per second upload speed," is creeping its way across rural Montana. Taking advantage of broadband's slow-but-steady expansion across the state, rural Montana economic developers and policymakers shared with us, creates the possibility of extra income for families and individuals who need another viable job in the family to sustain or supplement their income.

On May 8, Gov. Steve Bullock vetoed Senate Bill 239, which proponents argued would have created a 10-year property tax abatement for installing new cable for high-speed broadband and cell-phone service in underserved areas of rural Montana. But Bullock said it would have created a tax break for corporations "to do things they're already doing in Montana," wrote Mike Dennison of MTN news. Supporters, including smaller telecom companies that serve sections of rural Montana, testified in favor of the bill.

Yet the reality remains that working from home exists in various forms and capacities in rural Montana, so we at Prairie Populist sought out remote employees to hear their stories.

Women, mostly, have figured out a way to make a viable living in small-town Montana for themselves and their families. Often, remote work plays a bigger role in our rural communities than realized. Increasingly, it's a requirement for making ends meets, whether it allows just enough for an annual vacation or provides an individual or family's primary bread-winning income.

We highlighted nine workers, from Eureka to Winnett, who explained how remote employment works for them:

Shaina Torgerson
For Shaina Torgerson, tech work and the charming, laid-back cowboy town of Dillon go hand-in-hand perfectly.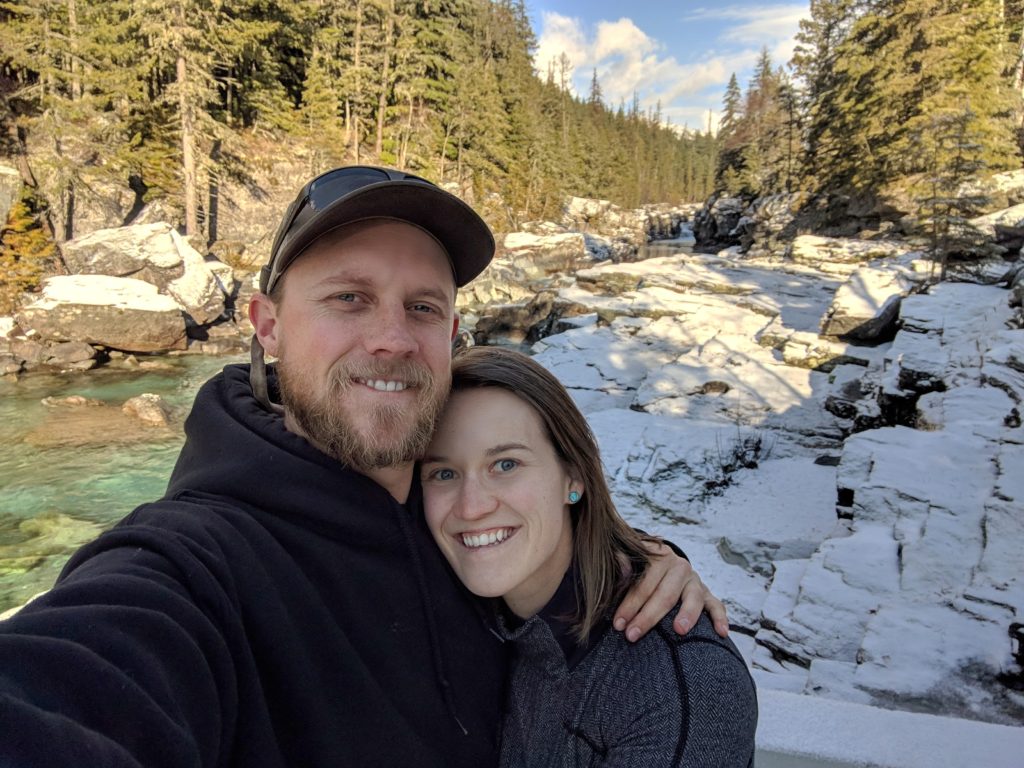 "Life is easy and mellow and free-flowing and I feel like I want to be in this place for as long as I can be here," Shaina said, referring to her home in Dillon and her job working from home. She works for InVision, a digital design company that helps customers build digital products and experiences. All of InVisions employees work remotely, and there are no physical headquarters.

Shaina has worked remotely for her entire career, except for one month. She interned with a company part-time during her senior year at California Polytechnic State University, then accepted a full-time office job immediately after graduation. A month later, she started going stir crazy. Even her boss could tell and told her, "I can tell you're not happy and for your own good I'm going to let you go."

Shaina has worked for other startups since then, but she hopes to stay with InVision permanently. Her current job provides plenty of advantages: it gives her a great work-play balance, a steady paycheck and fulfills her need to work in her field — something she said she wouldn't find in traditional jobs in small-town Dillon.

"I'd probably have to move out of Dillon because I don't think I'd be able to find a job in this town that speaks to my skill set or pays what I think I deserved to be paid at this point in my career," said Shaina.

Shaina made it clear that she wouldn't want to live anywhere else. She wanted to move to Montana since she visited when she was 10 years old. Additionally, her boyfriend's goal was to fight wildland fire. Before moving to Dillon, he was prepared to go into structural firefighting in California. However, he had a job connection to wildland firefighting in Dillon and since she already worked remotely, the couple was able to relocate and land Dillon.

"We wanted to move to a place where we could simplify our lives and be happy and that's exactly what moving to a rural community did for us," added Shaina.

Savannah Moore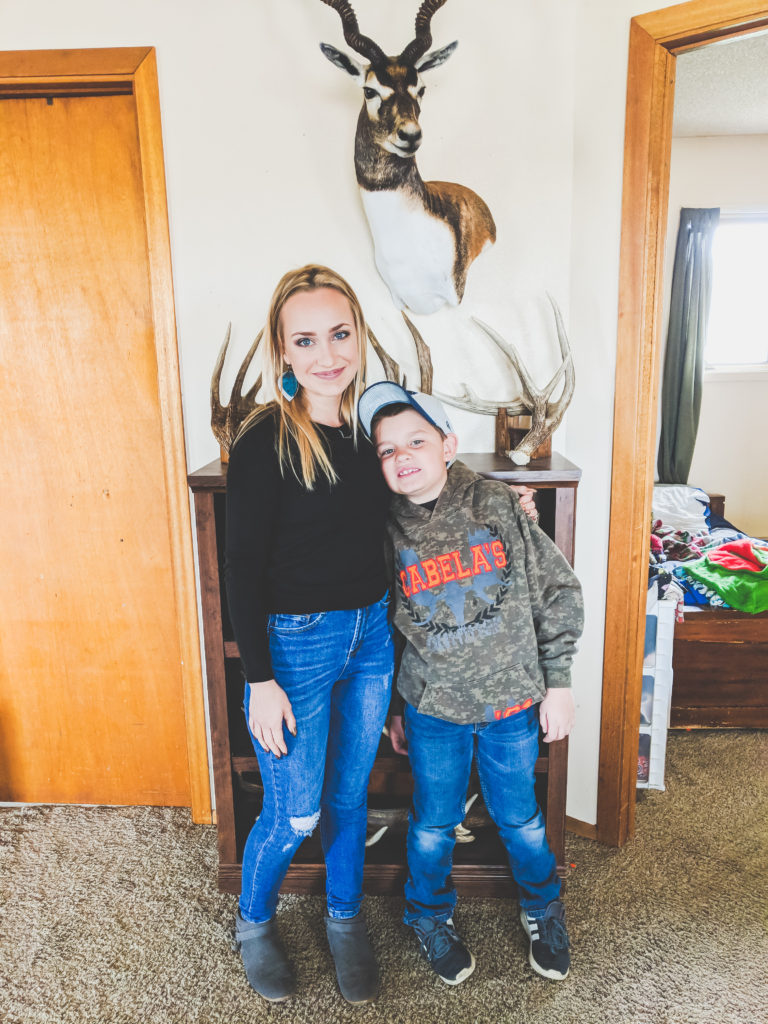 Tiny Winnett, located 100 miles north of Billings, has a population just under 200.

Savannah Moore and her husband knew they wanted to raise their kids in a small town, one with the close-knit community that is difficult to find in a city. She grew up in Harlowton and her husband, Cody Martinez, grew up in Winnett. They moved with their three kids back to Winnett nearly four years ago to raise their family.

Savannah's remote job made their chosen lifestyle possible. She works as a presenter who sells make-up for Younique, a cosmetics company that gives women the chance to grow financially by selling Younique products. Younique is headquartered in Utah.

Savannah mentors other women who work at Younique and builds teams. She runs her business entirely on social media, allowing her to stay home to raise her kids. Their family lifestyle would be very different if it weren't for her work-from-home job.

"Honestly, we probably would have had to move back to Billings," Savannah said. "Which we wouldn't have wanted to do, (as) we like our kids in a small school."

Younique is a virtual direct sales marketing business that melds social media marketing with traditional home parties for quality makeup. It's a business model that allows Savannah to invest in and create her own individual part of the business.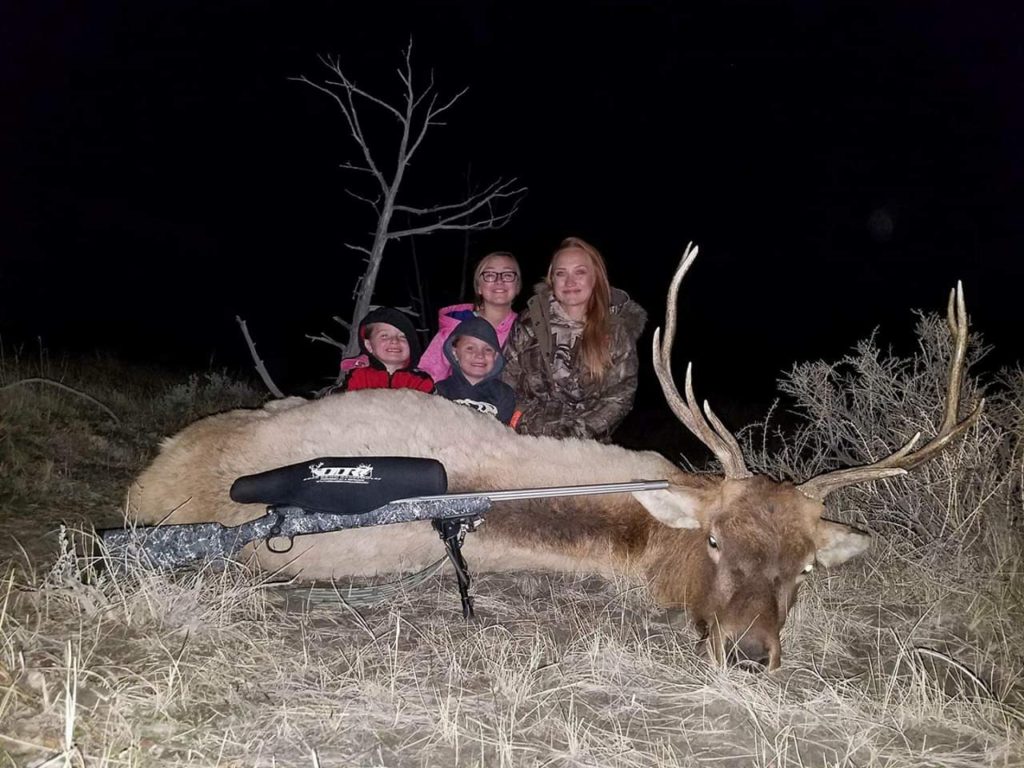 Savannah works from her cell phone because her internet isn't fast or consistent enough. She described her home office as "on my phone, wherever I'm at."

Katie Lund
Winnett has a surprising number of remote workers for such a small town. That remote workforce includes Katie Lund.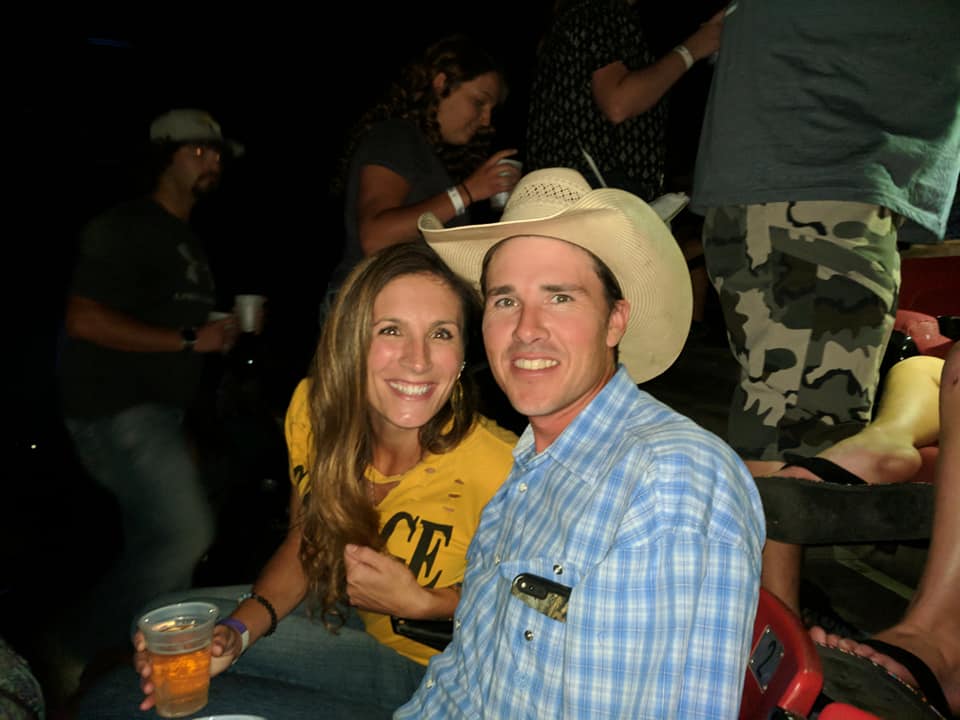 After 10 years of leasing and managing different pieces of land around Montana, Katie and her husband bought 1,300 acres near Winnett last year where they raise 300 registered head of cattle.

"My husband and I just had a goal and dream that we wanted to be ranchers," said Katie.
Katie and her husband are not only ranchers, though. Katie's husband, Justin, runs a custom artificial insemination business breeding cows from home while she does accounting work for a few clients. The Lunds keep themselves busy, but the freedom of working from home make their lifestyle possible.

"I try to do anything I can to help my husband, then take care of my kids, then ranch work and housework and then evenings are when I can work on my stuff," she added. Her accounting work doesn't bring in a lot of extra income, but the supplemental income completes the stay-at-home, work-from-home package.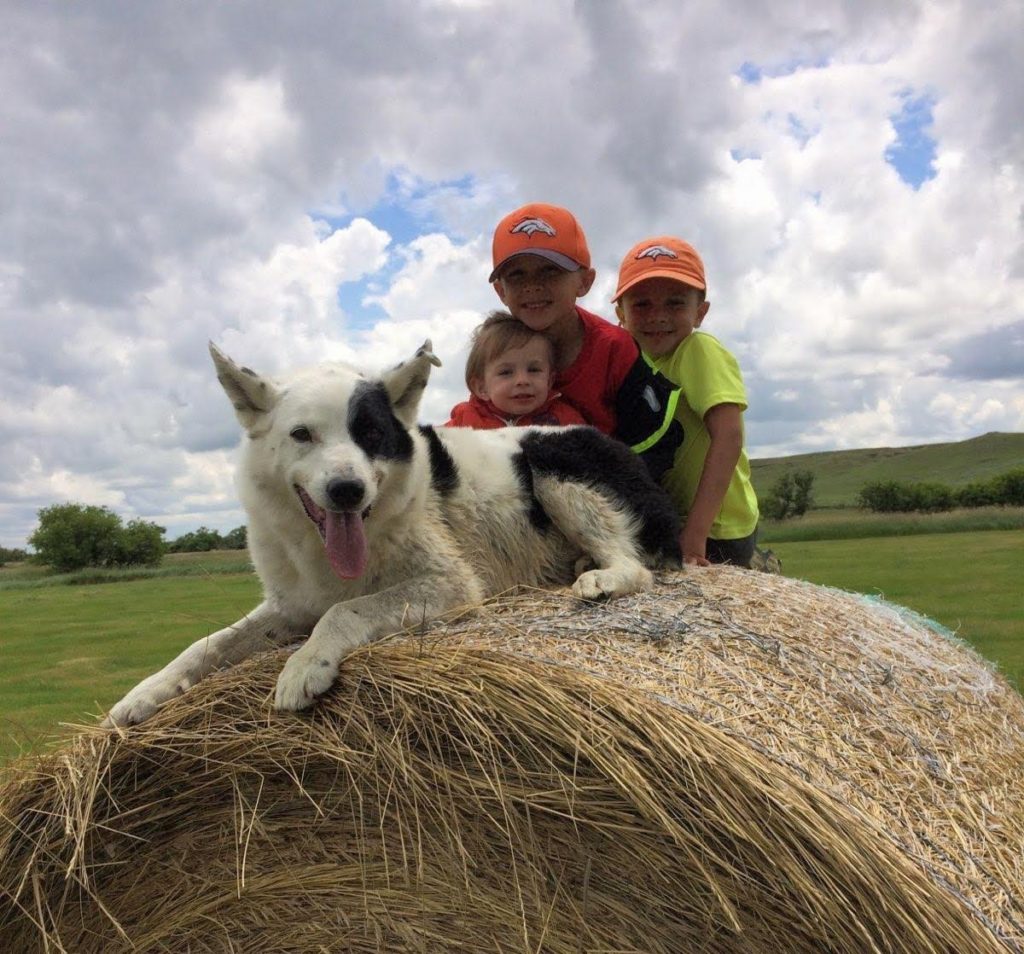 "We are just super busy, but extremely grateful that we can live this kind of life," Katie explained. Her number one priority is being there for her kids. She's a mother of three — all school age or toddlers — with a fourth on the way. Her children are ages eight, six and three.

If Katie could not work from home, she would be forced to take a job in Winnett to make ends meet. On the other hand, if she wasn't home to help run the ranch, the Lunds wouldn't be able to keep the ranch because hired help is too expensive. It's a catch-22 that more couples like the Lunds are only able to navigate because one person is able to work a remote job.

"Between our kids and our dogs, that's our help," said Katie. "We can't afford to hire people."

The Lunds are an example of why the ability to work from home is becoming a necessity when trying to make ends meet.

"The flexibility to work from home is worth its weight in gold."

Tracy McIntyre
When Prairie Populist caught up with Tracy on the telephone, she was savoring a cup of coffee in her sunroom while looking out the window at her family farm in Eureka, located in the far northwestern corner of Montana just 10 miles south of the Canadian border.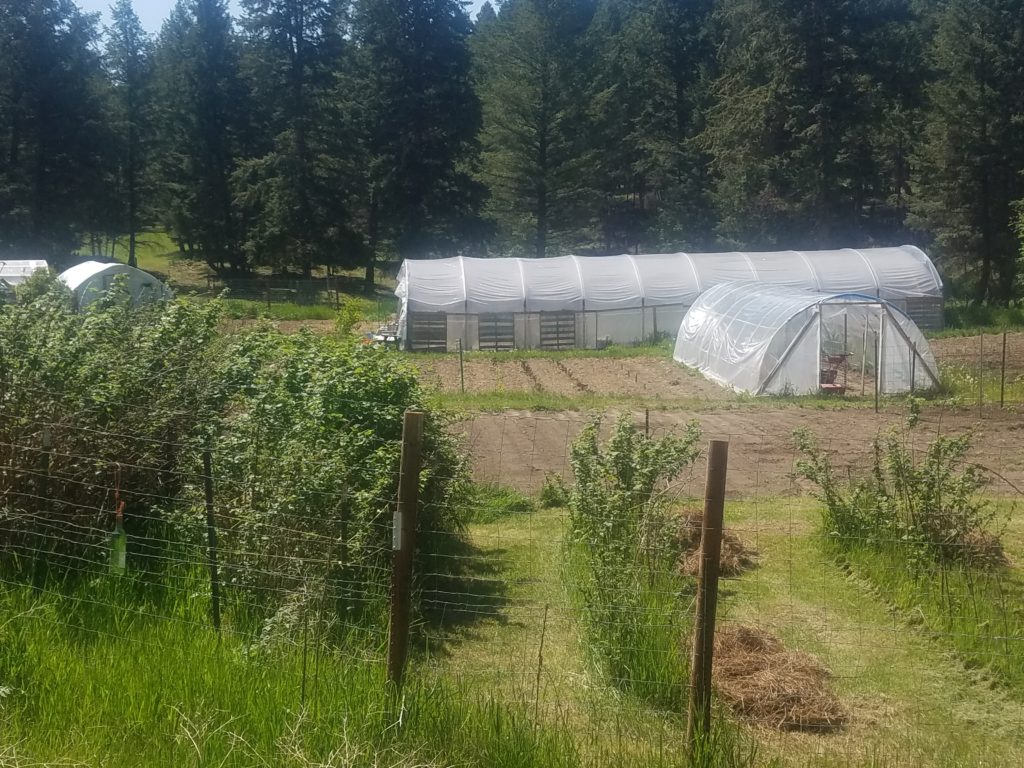 Tracy grew up in Eureka, eventually finding her way back home after experiencing life elsewhere. She attended Montana State University, completed an internship in DC, lived in Wisconsin two different times, then moved back to Bozeman.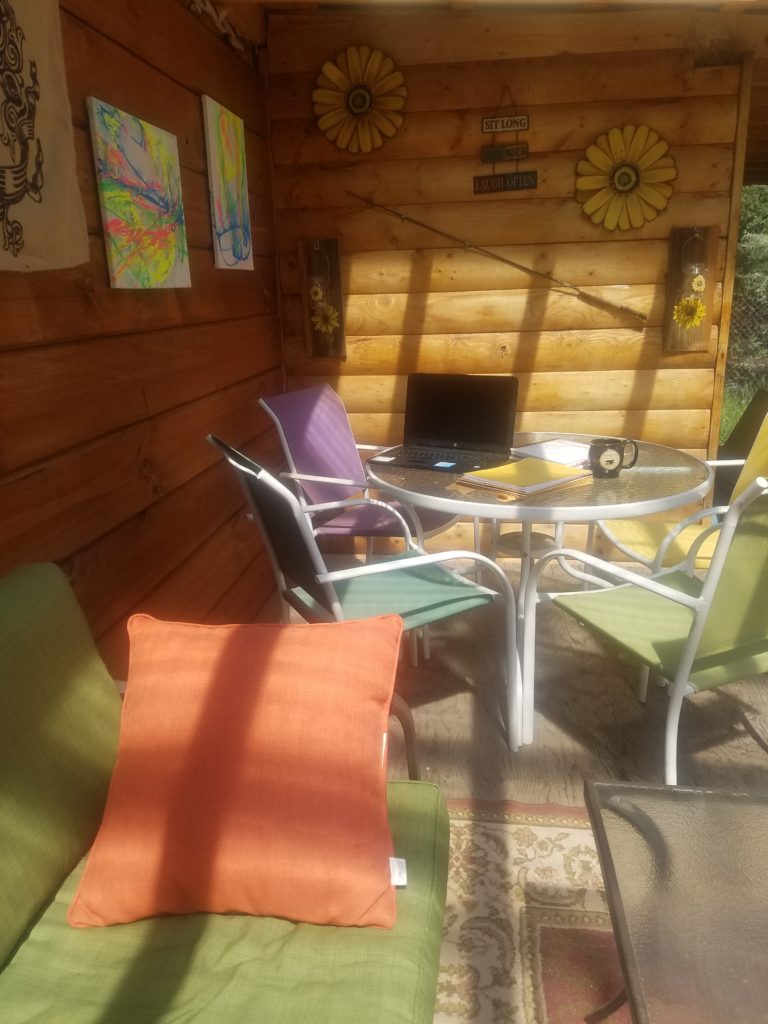 Eventually, she relocated back to Eureka because her parents needed some help with the family farm. However, she didn't expect the move to become permanent, thinking she'd go back to Wisconsin. Instead, she applied for a job with Eureka Rural Development Partners and was hired as the Executive Director, so she stuck around. She worked that job for 13 years.

Ultimately, three years ago Tracy left that job to start her own private consulting business helping rural municipalities develop long term strategic plans. Now, Tracy is her own boss.

"I get to work when I need to and when I want to so I can enjoy the lifestyle of what Montana really offers," said Tracy.

She notes how Eureka often sees the same dollar circulating through town over and over again, rather than having new money brought into the economy. Her self-driven, independent business allows her to bring in additional money to the community that wouldn't be spent at local businesses otherwise.

"Do I think (working remotely) will solve all the issues in rural America?," pondered Tracy. "No. But I do think it is part of the solution."

Mary Schoenemann

Mary, a friend of Shaina Torgerson, also works remotely from Dillon. Mary and her husband, Spruce, moved to Dillon three years ago when he was hired as a professor teaching environmental science at UM-Western.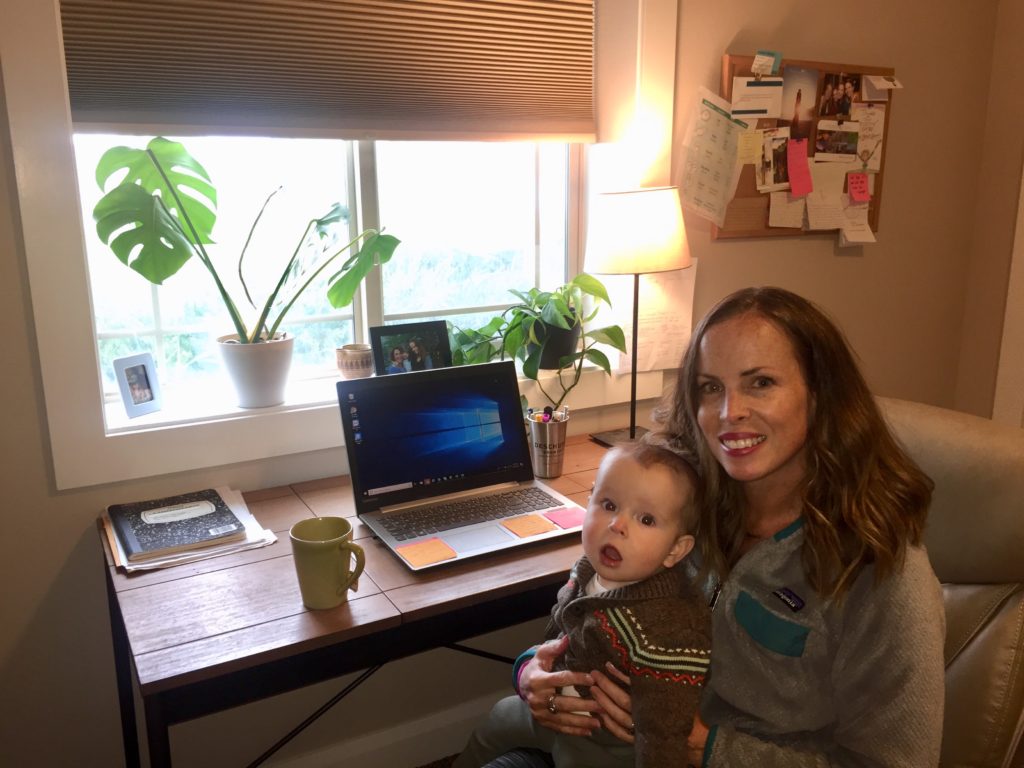 "My commute is awesome," raves Mary, who's originally from Wisconsin but lived in Washington and Colorado before Montana. "I grab my cup of coffee and walk down the stairs to our home office in the basement every day. I have a nanny who comes to watch our 9-month-old baby and I am still able to nurse and snuggle him in between my virtual coaching appointments, which are done over video chat. I coach 6-to-8 clients a day on lifestyle medicine, most of them are diabetic or have heart disease."

That was how Mary, who works full time from her home in Dillon, describes her job with Vheda Health, which is based in Maryland.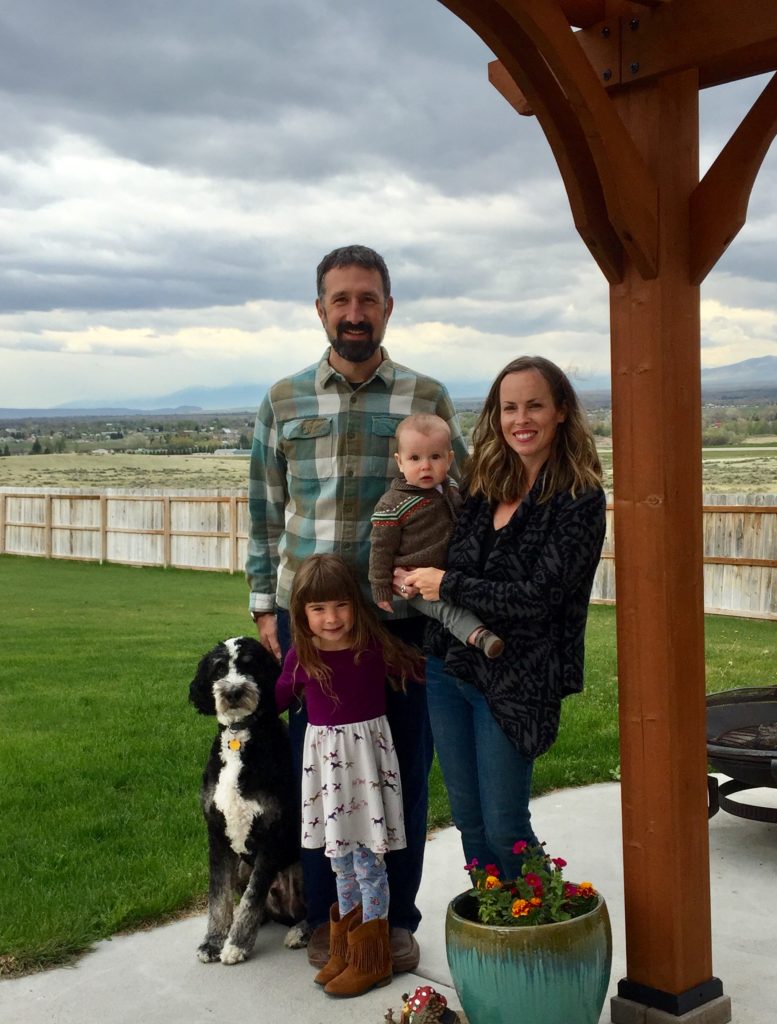 On the plus side, remote work creates the option to work in a niche industry that might not have available jobs in a small town. When Mary moved to Dillon three years ago, she tried to start her own health-coaching business. The small population base in Dillon — 4,000 people — didn't provide enough clients for it to be viable, so she took a remote job with a different company based out of San Francisco. Vheda Health is actually the second health coaching start-up Mary has worked for since moving to Dillon.

The bottom line is that Mary's family simply needs her salary.

"We could definitely not just live off my husband's salary out here," said Mary.

One advantage of remote work is that it provides a lot of flexibility. However, working from home can be isolating, forcing her to create other ways to connect to her community. One way she connects is by teaching yoga classes in Dillon twice a week.

"It can be a lonely place," she admitted.

Kate Arpin

Troy, located in the far Northwest corner of expansive Montana, 10 miles from Idaho and 50 miles from the Canadian border, seems an unlikely place for a professional to settle.

"If I didn't have this remote job I'd have to find something here and there's not that many jobs here," said Kate, whose work comprises a combination of web design and graphic design from her home office in Troy.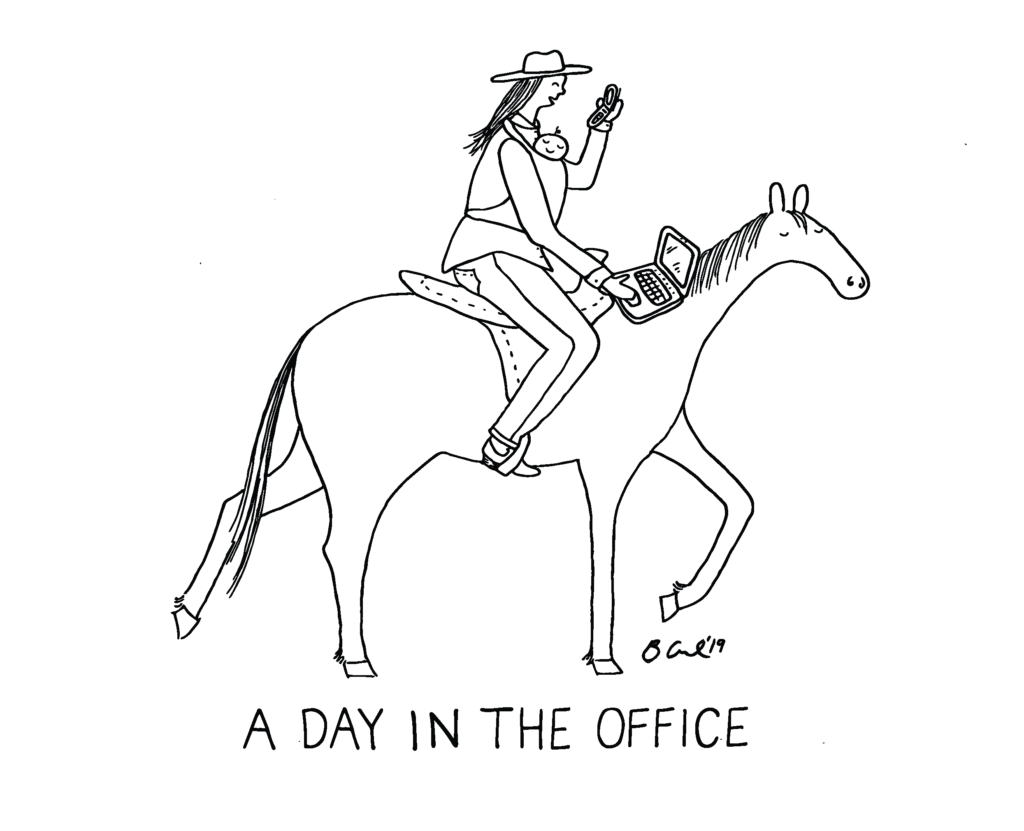 She works half-time for the Montana Association of Conservation Districts and then freelances on the side. Kate, who is originally from Twin Bridges, and her husband moved to Troy four years ago because he got a job teaching 6th grade.

Kate has applied to jobs in town, but none pays what she now makes working remotely. On top of that, none would be in her field of graphic design or web design.

If Kate didn't have the opportunity to work remotely, she said she wouldn't be able to find a job in her field. She'd looked into Libby, 20 miles east of Troy, and said she wouldn't be able to find a design job there either.

Lisa Haas

Lisa and her family moved to Choteau, a gateway to Glacier National Park and the Bob Marshall Wilderness, four years ago as the town had always been on their radar. Her husband, Joe, grew up in Choteau and knew he always wanted to make it back home to stay.

Each brought remote jobs with them when they moved from Colorado. Lisa did private consulting and Joe worked for a start-up doing business development for small software and services companies.

Unfortunately, like so many other startups, Joe's company went under, dissolving his job. The loss dug into the Haas family stability structure.

"We lost our health insurance because he was carrying it and we've got two kids," said Lisa. "I decided I would work for an employer so I'd have that steady income and benefits."

Now, Lisa works for Cognizant — an enormous multinational company that provides IT services — and Joe has taken over the family outfitting business, A Lazy H Outfitters.

"If I didn't have this job, then Joe couldn't have done that family business," explained Lisa. "He's wanted to be able to do it for so long and this is how we've figured out how to make it work for us."

But taking over the family outfitting business hasn't been easy. Joe's parents haven't been able to do a lot with it the past couple of years as they neared retirement age, so he is focused on rebuilding the company's customer base.

Lisa said her family would not be able to live in Choteau if it weren't for her remote job.

"One of us would have to have a remote job to make it work," said Lisa. "And I couldn't do the outfitting business!"

Nancy and Wayne Robinson
Nancy and Wayne have worked remotely in Eureka since 2008.

"Nancy and I would not be in Eureka, Montana were it not for excellent access to broadband that allows us to work from home and maintain our international connections," Wayne Robinson told Prairie Populist.
Nancy and Wayne's path to Eureka was not straight. After almost two decades in Boston, their intention was to move to Taos, New Mexico. They shipped all their belongings to Denver, where their adult kids lived. Meanwhile, after spending a couple of days vacationing in Whitefish, they refocused their future on Montana. The Robinsons instructed their children to ship all their belongings to Montana, where they settled. They lived in Whitefish for a couple of years while building their dream cabin in Eureka. They relocated to Eureka permanently in 2008.
"Nancy and I would not be in Eureka, Montana were it not for excellent access to broadband that allows us to work from home and maintain our international connections."
Semi-retired, Wayne said he's really enjoying it. He fills his day with different commitments in the community, plus he continues to do a bit of website consulting. He also enjoys keeping up with the news, reading and cooking.
"I don't have to work, but I really enjoy what I do," Wayne added.
Nancy's work is a bit more cutting edge and less traditional. For 10 years, she has telecommuted for a Boston-based real estate company. Initially, she stopped working for them when she and Wayne moved to Montana. Eventually, the company reached out to her after she transplanted to Montana; the company asked her to continue working for them remotely. Thanks to having broadband internet access, Nancy conveniently works from a cabin in an isolated, wilderness-heavy corner of secluded Northwestern Montana.
"We couldn't do what we do without our broadband," Nancy explained.

Lisa Schmidt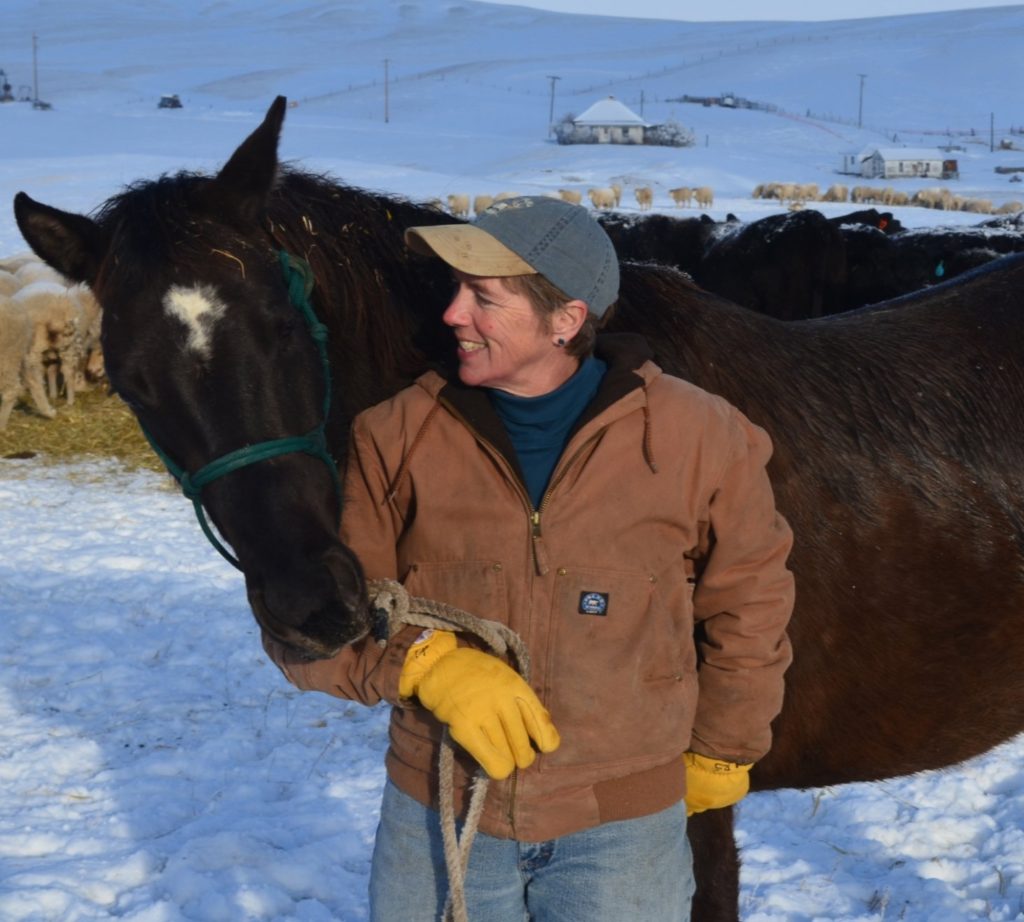 Conrad is a windy, plains-swept farming community on the Hi-Line where the winters, especially this past one, are harsh.

"It would be a lot more difficult, especially with the cattle and sheep prices the way they are right now," Lisa said when describing how her lifestyle would change if she couldn't run her weekly community radio show from home and freelance write while running a ranch as head of household.

Additionally, the external effects of the trade war have made livestock production even more volatile than normal.

"I'm really tired of being the sacrificial lamb for billionaires right now," Lisa said while talking about trade exports and calf prices. "That's about as gently as I can put it right now."

Lisa and her late-husband Steve bought the ranch she now runs near Conrad in 2006. After Steve's passing in 2017 Lisa has continued to run the ranch. Her commitment to the land is constantly present when Lisa describes her work. On her website, Lisa wrote, "The land and livestock will give back everything we put into it, for better or worse."

Despite a challenging livestock market, Lisa earns a living running her ranch, plus writing guest columns and producing her radio show.

"I have to have something that entertains my brain all the time, and that's what freelance does for me," Lisa said. "Plus, it buys the groceries."

Unfortunately, even her remote work is riddled with needless challenges. Lisa pays a steep price for the fastest Internet available via satellite, but "it's not effective."

Her unreliable Internet connection limits her beef and lamb marketing, as well as her radio show and freelance work. She said she would work more online if she had a better Internet connection.

"It's like driving an old Studebaker when everyone else is driving a Porsche," said Lisa. "Yeah — you can still get there, but not efficiently or effectively and things break."

In her eyes, unreliable Internet is a huge impediment for rural communities and their ability to thrive.

"Another way for rural communities to stay alive is to offer the technology to work from home," she said.

In order for that possibility to become a reality for more communities across the state, "having high-speed reliable internet access is critical," she added.
Advantages
Working remotely is becoming increasingly important for rural Montana simply because it brings in money. That part is obvious. There aren't many web design jobs or healthcare startups in towns with fewer than a thousand people, but those kinds of jobs can become a primary income for a family.

Also, it's important for all the non-monetary reasons. It creates the opportunity for many women to do the impossible in rural Montana: work when she needs to work, help at home when she needs to help at home and run the ranch when she needs to run the ranch.

Other advantages to working from home abound for rural Montanans so inclined to succeed. They include saving gas money by not having to commute, saving money on farming out children to expensive child care and following individual timelines and work hours.

Working remotely is far from being a fix-all. Folks are still picking up extra jobs just so their family can have health care. Trade wars still rage. Many families can no longer buy groceries on one income.

Most importantly, not all of Montana is connected well enough to work from home. For parts of the state, it's not realistic — yet. But for some Montanans, working from home works.

-Andie Creel

-We want to hear your story. Please take the time to fill out the survey below.
Got something to say to Prairie Populist? Send news tips, story ideas and comments to [email protected] If you have something to submit, or an idea for a story you'd like to write for us, check out our Submission Guidelines here.