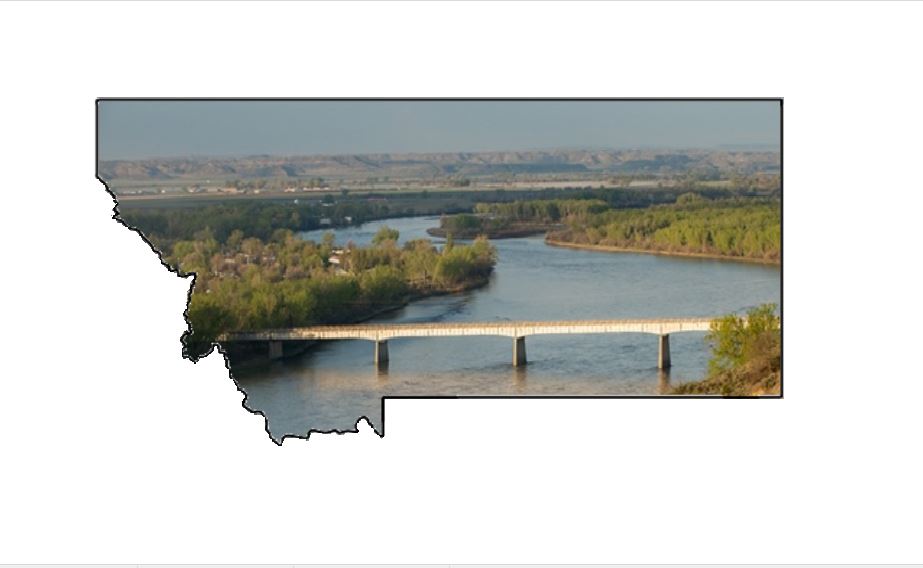 Eastern Montana's Small Business Development Centers Support Rural Communities
Where do you go to get your truck fixed, to have your implements altered, or to get your hair cut? Chances are, it's a local place. Many of our towns' jobs and services are provided by small businesses; they make our communities strong and vibrant.
But starting, owning, and running a small business isn't easy. Most of the time, that business owner has to be a Jack or a Jane of all trades — a marketer, a salesperson, an accountant.
And yet, we Montanans keep at it. Maybe it's that independent spirit and our knack for gettin' stuff done. But if and when we need it, we also have ten Small Business Development Centers across the state whose sole purpose is to help local businesses succeed.
The Small Business Development Center in Miles City covers a huge area — from Treasure County, up to Dawson, down to Carter and everything in between. Once located in Colstrip, it's now centralized in the region and housed in Miles Community College.
In Southeast Montana, each community has its own needs and distinct economy. Glendive and Baker ebb and flow with oil prices; the ag industry and the land management agencies influence the culture of Miles City; and the coal market impacts towns like Colstrip and Forsyth. Those industries are constantly in flux, which can add an extra challenge for small business owners.
That's where Alex Evans comes in.
Evans was born and raised in Forsyth, and now heads the Small Business Development Center in Miles City. He is a business advisor first, there to give guidance, support, and one-on-one counseling. He can help develop a business plan, give financial advice, or connect folks with banks and realtors. He also offers workshops and trainings on a variety of topics, from accounting to marketing.
"We start pretty simple and I just ask what their goals are." Evans said. "We take it one step at a time."
A big part of Evans job is to help folks decide if their idea will make money, which at the end of the day is pretty important. Entrepreneurs are really good at seeing what their community needs, but sometimes in rural Montana, the population isn't large enough to support such a specific business. But that doesn't mean it's impossible. Evans can help brainstorm ways — like using the internet — to make it work.
"I enjoy hearing people's ideas and what they're trying to accomplish," Evans said. "I want to give people the best chance they can to succeed."
Up north, Wolf Point has its own Small Business Development Center. It, too, covers a large region, stretching across seven counties in Northeast Montana.
While there are quite a few programs out there to help farmers and ranchers in these ag communities, this Center is there to support other types of family-owned operations, many of which are still connected to the ag world.
Shandy Hanks, who was born and raised in Wolf Point, has led this Center for over a year. One of the businesses that Hanks has assisted is Lund Chiropractic & The Body Building in Scobey. Hanks helped them find financing for their expansion project, and they now have a gym attached to their practice.
For Hanks, a key part of her job is helping her clients develop a business plan.
"It's the thing that I think is the most important. It really gives you a clear picture of where you want to go." Hanks said. "It's hard to achieve something if you don't set goals."
This year, the Wolf Point Small Business Development Center is holding a competition to see which business has the best plan. It's like Shark Tank, except friendlier. Various prizes have been donated for participants and the winners will be awarded grants in September.
And while each business is unique, Hanks has seen some similarities pop up throughout her region. One of the most basic needs that many communities have is daycare. Some of the area's biggest employers, from hospitals to banks, are losing their workforce because there aren't childcare options.
That's a big deal, and Hanks is ready to support communities and businesses as they work to fix this issue. One community, Plentywood, has formed a non-profit daycare to solve this problem.
"I think that one of our biggest assets in rural Montana is when we need something, we come together." Hanks said.
-Amanda Garant
Photos courtesy of Montana's Small Business Development Center Network.
Got something to say to Prairie Populist? Send news tips, story ideas and comments to [email protected]. If you have something to submit, or an idea for a story you'd like to write for us, check out our Submission Guidelines here.