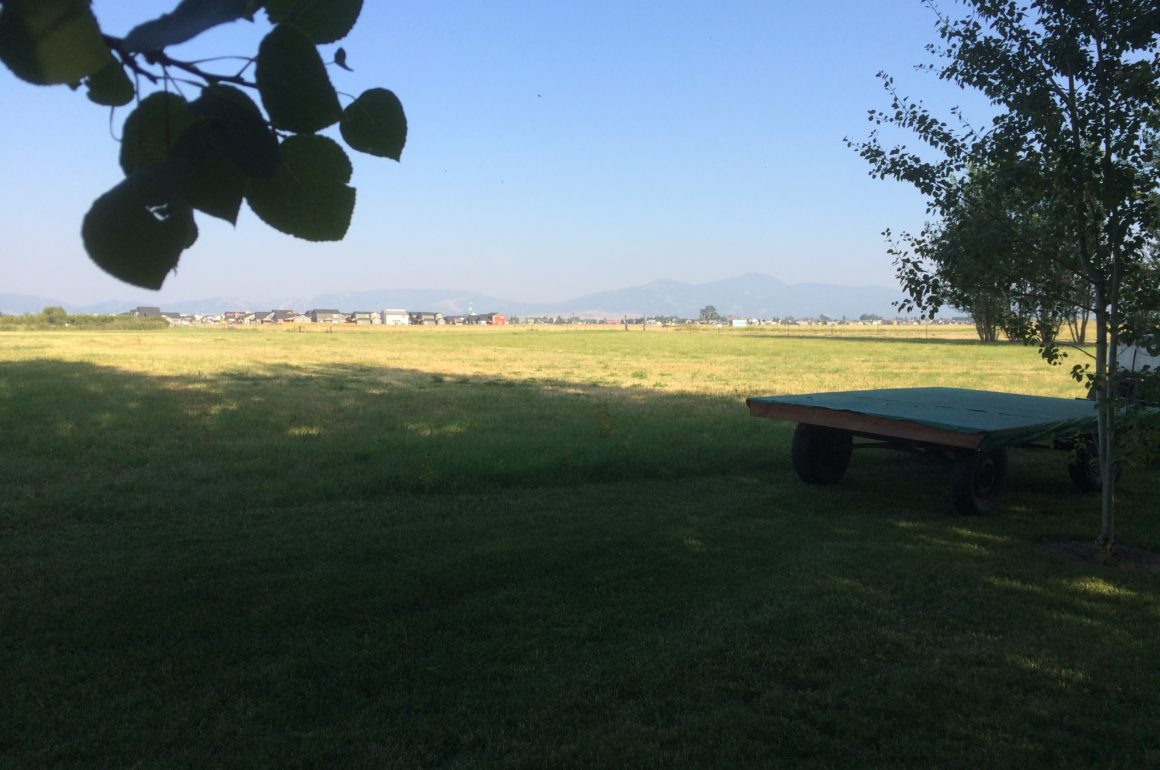 "We read everyday in the paper that people concerned about, 'We need to do something to protect some ag land from the growth that we're experiencing,' and, in my mind, this is the best long-range planning tool that we have available to us," - Joe Skinner on Conservation Easements (belgrade-news.com)
With Bozeman and Gallatin Valley growing faster than knapweed in a vacant lot, Montanans are concerned about the future of agricultural land surrounding the area.
And so we were relieved to find out that Gallatin County is considering putting a $15 million conservation easement bond on the ballot this November. It's been 13 years since such a bond has passed here, and the county has expended the last of those funds.
It's clear the Gallatin Valley deserves the opportunity to pass a new conservation easement bond this fall. But in order to even get it on the ballot, people must attend the public committee meeting on:
Tuesday, August 8th at the Courthouse on Main St. in the Community Room (third floor) at 9 am.
The public will be able to voice its approval for a conservation easement bill to be included on the ballot this November.
Conservation easements are a vital part of our Valley's integrity. Our soil is some of the most nutrient rich in the country. Our soil is meant to grow things. Our soil is where our roots grow. We need to stay connected to it. (bozemandailychronicle.com)
Conservation easements help family farmers and ranchers keep the tradition alive. Purchasing conservation easements from farmers give them an economic boost while ensuring that farmland will remain farmland.
This bond is not only important to agriculture. If local food matters to you, so does local land. These spaces must be conserved if we want to keep enjoying the opportunity to eat food from close by. They also protect open space in the Gallatin Valley, conserving scenic views, wildlife corridors, water quality, and soil quality. In other words, they conserve Montana.

We hope to see you at the meeting on Tuesday.
Actually, we need to see you there.