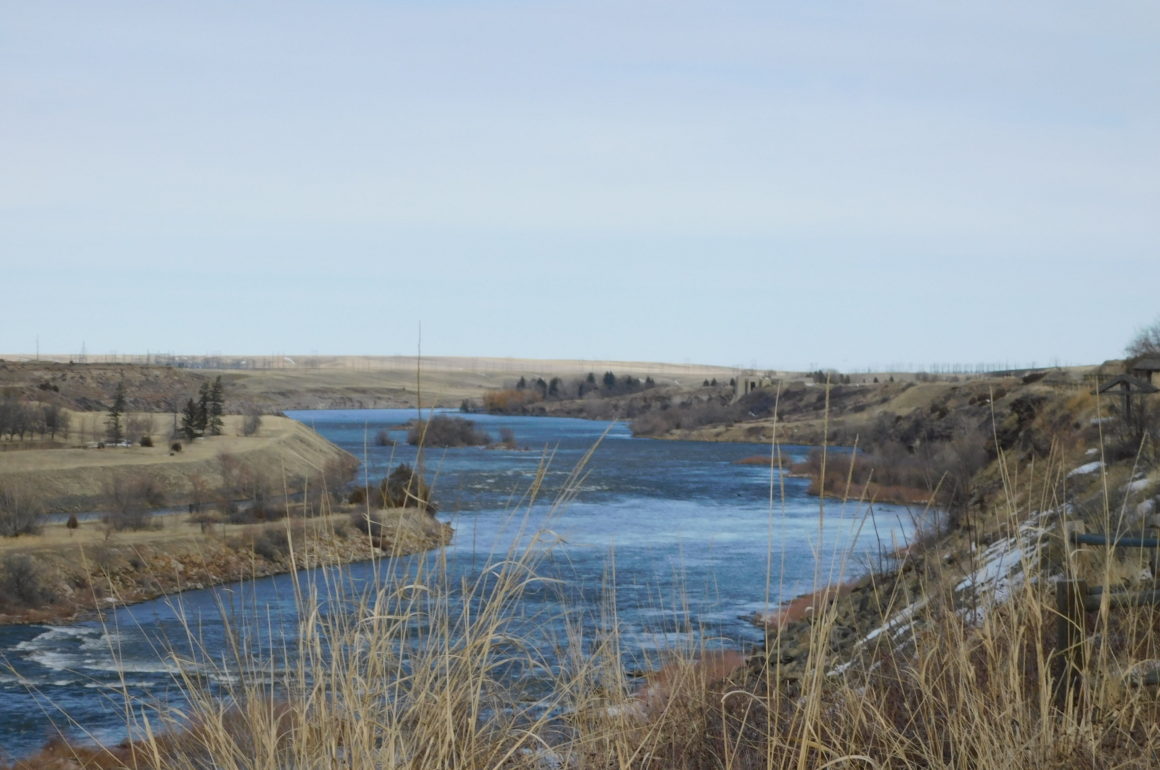 Featured Photo: Missouri River from Great Falls' River's Edge Trail.
Sections of Central Montana are currently on a flood watch, but residents shouldn't be too concerned — yet.
"There is no flooding concern at this time, we're just watching carefully," said meteorologist Aaron Gilstead of the National Weather Service this week.
Lewistown and Harlotown are under flood watches, a precursor to the more serious flood warnings. Our best bet is to stay alert to weather changes and be prepared.
Central Montana has experienced near-80-degree weather for the past couple of days, spurring high river flows. A combination of warm temperatures and rain will probably cause creeks and rivers to rise, in typical Montana spring-time fashion. But added to existing snowmelt, the moisture could overflow banks more than usual. Weather forecasters say rain will start falling Thursday afternoon.
Gilstead said that a flood watch was issued because the National Weather Service wants folks to be aware of the unique teaming of high flows due to snowmelt with the additional rain.
Meanwhile, in Western Montana, the Clark Fork River in and around Missoula is already at flood stage as residents aim to avoid last year's traumatic floods that hit hard the Orchard Homes neighborhood. Ryan Leach, National Weather Service meteorologist based in Missoula, said he expects the Bitterroot River to rise over flood stage by the weekend near Missoula.
While you won't find us complaining about the rain, it is important for Montanans — travelers, ranchers, farmers, those who live in low-lying areas — to be prepared during the beginning of the summer for exceptionally high flows. For updated flood maps and current weather forecasts, see https://www.weather.gov/mso/
Last summer, the Musselshell River experienced some of the worst flooding it had seen since 2011. Undoubtedly, our recent winter snowpack plays a role in the higher flooding risk this year, too.
Read Prairie Populist guest writer Laura Nowlin's 2018 feature about how the Roundup community moved forward after the waters receded. Nowlin is Musselshell Watershed Coalition Coordinator.
-Andie Creel
Got something to say to Prairie Populist? Send news tips, story ideas and comments to [email protected] If you have something to submit or an idea for a story you'd like to write for us, check out our Submission Guidelines here.