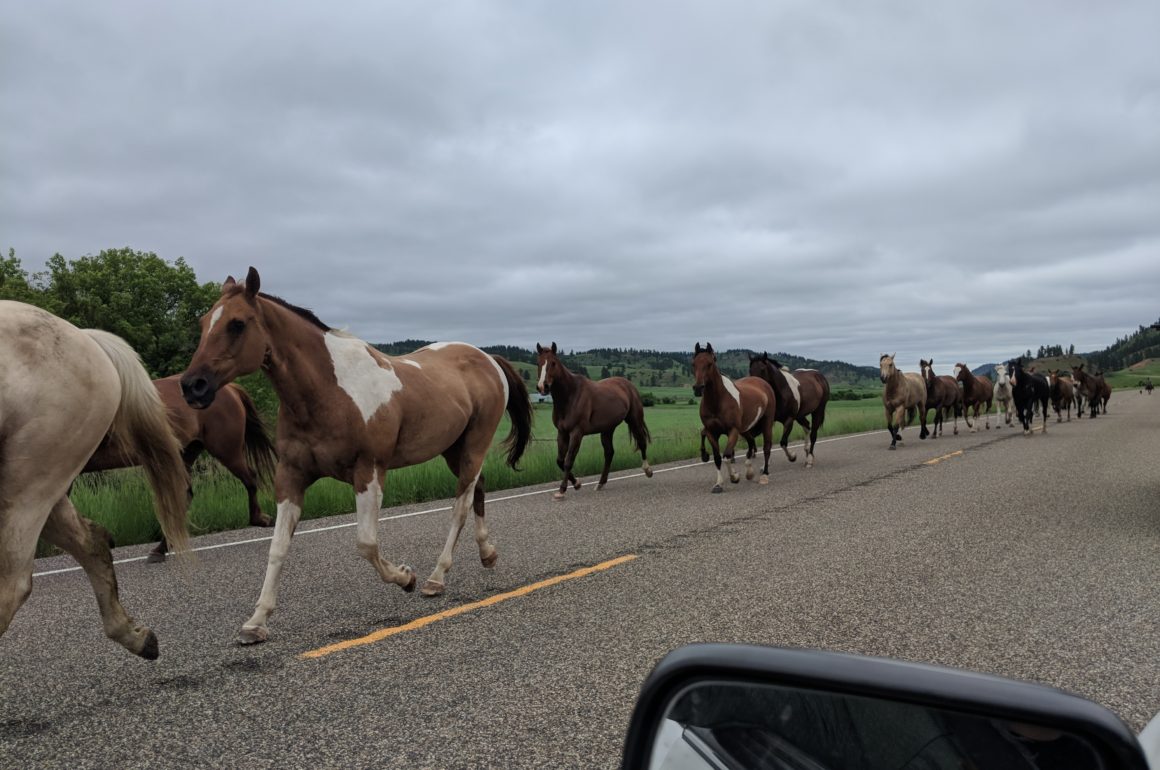 Community-level solutions for complicated problems
People may be more spread out on the eastern half of the state, but they're coming closer together. Group after group are working on community-level solutions to some of rural Montana's most complicated problems. Check back this winter to find inspiration for your own community. 
It seems like the only thing Bill Milton can say 'no' to, is giving himself credit.
Before Bill agreed to speak with us, his wife made him stand in front of his mirror and repeat, "No, I'm sorry I don't have time." We're grateful it didn't stick.
We snagged some of Milton's limited time to discuss his recent award from Western Landowners Alliance recognizing his work in the Musselshell Valley. For the past three decades, Milton has dedicated himself to finding solutions to the most complicated challenges in his hometown of Winnett and the surrounding area.
When we asked him what he'd been up to, we were surprised he knew where to start.
Milton told us about the Musselshell Valley Community Foundation and how it facilitates cooperation among government bodies, schools, conservation districts, and nonprofits. He then immediately rolled into talking about how the Musselshell Watershed Coalition figures out how best to deliver water to 250 irrigators on the same river. And with little prompting, he told us about the Rancher's Stewardship Alliance (RSA). The evening before we interviewed Milton, RSA, and Winnett ACES had hosted a workshop about keeping ranchers on the land and maintaining them as stewards. These were just a few of the many organizations Milton is involved with.
To Milton, solving conservation problems close to home is a no-brainer. The way he figures it, he could be the best rancher in the world, but if his neighbors are cratered around him or there is a major conflict in the community, his ranch won't survive.
Community is the soul of Milton's work ethic. With the success of one neighbor tied to the other, it is important for communities to regularly visit and revisit issues and work together to make improvements.
"Don't say Bill did this, Bill did that," Milton corrected, stressing that he is just one piece of something much bigger. "I was involved."
As Milton described one group after another working on community-level solutions to some of rural Montana's most complicated problems — conservation, shrinking downtowns, getting everyone to the same table — we realized one story couldn't do this work justice.
When we told Milton this he joked that it could be a whole series.
An idea so great, none of us could say, "no."
Stay tuned as Prairie Populist gets to know more of the many people who are working on the unique issues in Central and Eastern Montana, where people are more spread out but coming closer together.
-Andie Creel
Do you know of a group working on community-level solutions? Email [email protected] if so!