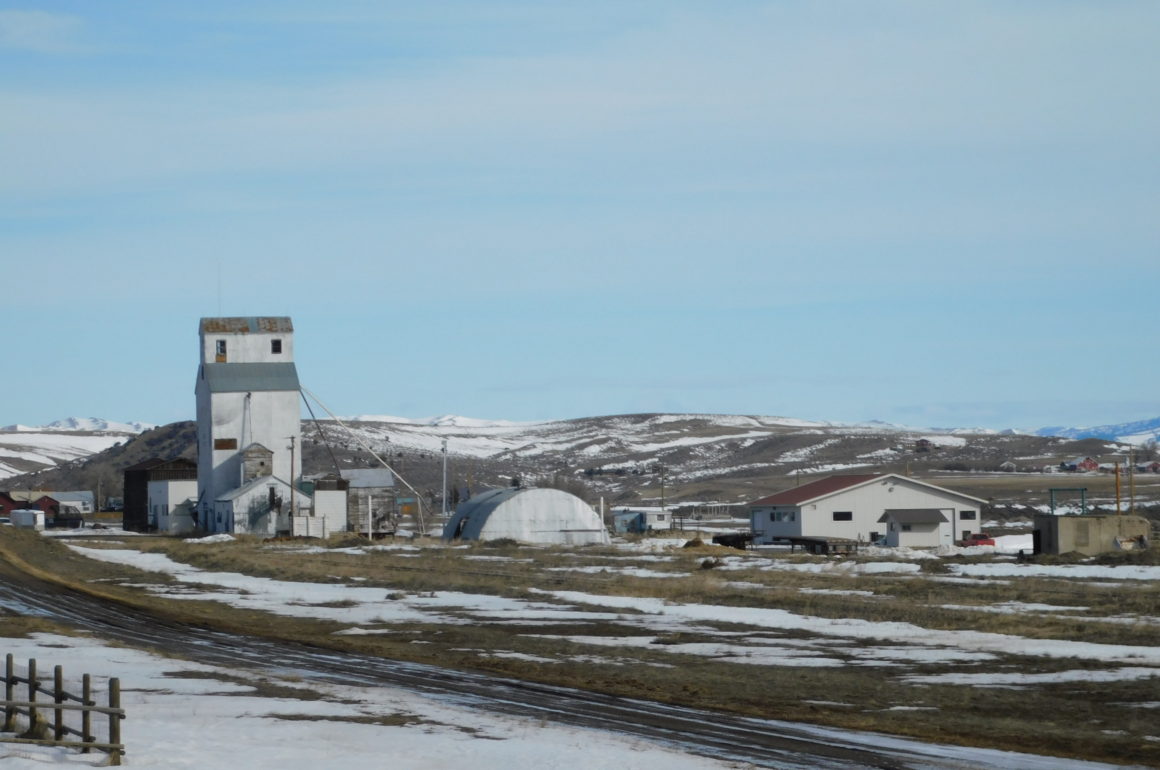 Farm Bill's Conservation Programs Make Farmers and Ranchers Strong Conservationists
The conservation programs featured in the federal farm bill have helped Montana's farmers and ranchers become some of our state's best conservationists. Those same conservation programs are designed to help family farmers and ranchers stay on their land when times are tough.
Unfortunately, it may be hard times this year.
Although farm income enjoyed a rebound in 2017, net farm income is forecasted to drop 13% this year. These numbers don't factor in USDA's new trade-aid program. But, once inflation is taken into account, income levels for farmers in Montana are predicted to be at 15-year lows.
No one wants a hand-out. But, the farm bill's conservation programs are intended to help hardworking Montanans ride out the hard times.
The current farm bill expired at the end of September. Congress will have to deal with the stalled legislation when it returns after the midterm elections.
In the meantime, Montana farmers and ranchers who want to take advantage of these conservation programs can look to their neighbors to learn how best to leverage these opportunities.  
Larry Smith is a farmer, rancher, and, thanks to the farm bill, conservationist. He runs a cow-calf operation in Malta and grows wheat. A third-generation farmer, Smith works alongside the fourth and fifth generations on the family's 20,000-acre ranch. Just over two years ago, he started working with Ducks Unlimited to pursue a Wetland Reserve Easement (WRE), one of the 20 conservation programs in the farm bill. 
The Wetland Reserve Easement helps restore farmed wetlands to its natural state. These wetlands offer rich ecosystems to an abundance of species, like birds and deer. They also provide ecosystem services like recharging underground aquifers and improving water quality.  
Once land is in an easement, it can't be farmed-but it can be used for grazing. Smith has discovered that happy wildlife means happy cows. Restoring these acres to wetlands has added value to his ranching operation while making the ecosystem healthier.
Smith chose the WRE because it works for him and his family. The 30-year-option allows his kids-who are more interested in the grazing operation than the growing-to make their own choices about the land when they're his age. The decision was also financially beneficial. Ranchers and farmers are conservation-minded, but in the end, they have a business to run. The Smiths found that after a couple of harsh seasons, the conservation program was an economically viable approach.
Smith recently sat down with Montana Ag Live to talk about his experiences. For Montana farmers and ranchers interested in pursuing the Farm Bill's conservation programs, the whole video is worth the watch. The video addresses changes in property value, taxes, where to get started and the various options for conservation easement programs as well as other cost-sharing programs.
However, for folks who are wanting to find out more about how agriculture and conservation go hand-in-hand, we've highlighted specific clips. 
Videos will start at the time and topic indicated.
16:00 What even are Conservation Easements?
Private property owners have rights. When they enter into a conservation easement agreement, they sell some of those rights. For example, Smith sold the right to farm the acres he put in the Wetland Reserve Easement. The price depends on the type of land and the location, but the influx of cash can help farmers and ranchers stay on the land.
26:00 What is the relationship between growers and conservationists?
As Smith says, "Happy wildlife make happy cows." When acres are improved for conservation, those same benefits help cattle as well. Smith has noticed that landscapes that attract a lot of wildlife are also prone to healthy livestock.
42:20 What conservation easement programs are available?
There are a variety of land trust groups in Montana. While Smith chose the WRE, other landowners might prefer one of the other programs. It's like a marriage, the person selling the easement and the person buying it need to see eye to eye. Other groups to explore include Rocky Mountain Elk Foundation, FWP, Montana Land Reliance, and GVLT.
50:50 This is a lot of money for these programs, where's it coming from?
Money in the farm bill comes from tax dollars. That's why it's important to understand all the benefits they offer. While families like the Smiths get a direct benefit, these programs also provide a variety of indirect benefits to the surrounding community, including clean water, healthy soil, long-term food sustainability, and wildlife habitat.
Interested in learning more? Check out the entire video here.
-Andie Creel
Got something to say to Prairie Populist? Send news tips, story ideas and comments to [email protected] If you have something to submit, or an idea for a story you'd like to write for us, check out our Submission Guidelines here.