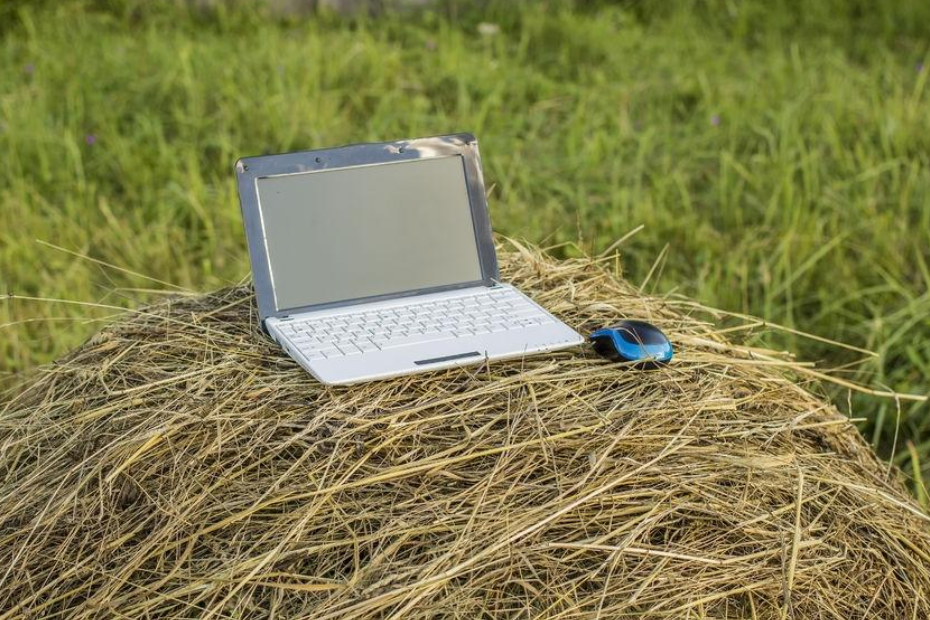 There's a fair bit of construction going on across Central Montana this summer. That's not too surprising — it is construction season, after all.
But if you look closely, you'll see that the work happening in and around Harlowton isn't your typical infrastructure project.
This work is about getting high-speed, competitive, quality Internet into our rural communities — 257 miles of high-speed, competitive, quality Internet to be exact.
"It's going to help the city out. I know that." said Harlowton Mayor Paul Otten. "I think everybody around here is kind of looking forward to it."
This isn't about fixing potholes or laying water pipes. There's plenty of that happening around the state, although not as much as Montanans may have wanted.
These days, when we talk about what our rural communities need to succeed, high-speed Internet tops the list right alongside clean water, quality schools, good paying jobs, and access to the outdoors.
Access to high-speed Internet makes our small town businesses, ranches, and farms globally competitive. It brings good-paying jobs into our homes and communities, and it gives our kids educational opportunities that used to only be available in larger towns.
Ticket Printing first came to Harlowton in 2001 when Mike Yinger, the company's founder, needed a brick and mortar facility for his web-based business. He chose Harlo because it was affordable and because the town already had broadband Internet.
Ticket Printing depends on the Internet to do business. Customers from around the United States and Canada design and order tickets online for events and venues, and the tickets are then printed, packaged, and shipped from Harlowton. The company has also expanded around the world and they now offer other online services.
With 20 employees in Harlo and 15 more working remotely from their homes in Lewistown, Livingston, Billings, and Twodot, Ticket Printing has expanded to become one of the area's largest commercial employers.
"Our team has done that because they're awesome," Ticket Printing CEO Lance Trebesch said of his employees.
The folks at Ticket Printing know what rural Montanans have always known — that our communities are filled with qualified, hard-working Americans who can offer a lot to any business. By having high-speed Internet in the homes and Main Streets of rural Montana, folks can have access to a variety of jobs while still maintaining the rural lifestyle we all love.
"We need broadband everywhere across rural America. You never know where you will find that gem of a person," said Trebesch. "It is critical infrastructure to everyone."
Ticket Printing and its employees have done great with the Internet that's been available to them so far. But milliseconds matter, explained Trebesch, especially as customers' expectations increase and the company handles more and more files and data.
For Ticket Printing to continue to provide fast, reliable service to its customers and to offer quality jobs in Central Montana, they need quicker, better Internet. In 2017, Montana was ranked last in the United Stated for broadband connectivity. Harlowton's upgrade came just in time.
Major infrastructure projects aren't easy, especially in rural Montana where towns are spaced far apart, homes are spread out, and summers are short. Triangle Communications, the telecommunications cooperative that serves 24,000 square miles in Montana, is working through that to improve rural Montana's Internet access.
Each summer, Triangle Communications aims to upgrade additional communities to fiber optics. They've connected all of their area's 40 plus schools to high-speed Internet, and they've installed enough fiber optics to cross the whole United States twice.
"Triangle understands to have successful communities, we need to have access to high speed reliable broadband." said Bethany Chinadle, a Triangle Communications spokeswoman.
This summer, it's Harlo's turn. And that's great news for the town, which wasn't able to upgrade its water system this year.
"All of our communities deserve access to high speed reliable broadband and we are working diligently to upgrade each of our communities," said Chinadle. "Harlowton has many businesses that operate on a national level and providing fiber-based broadband will help them succeed and grow their businesses."
-Amanda Garant
Got something to say to Prairie Populist? Send news tips, story ideas and comments to [email protected] If you have something to submit, or an idea for a story you'd like to write for us, check out our Submission Guidelines here.