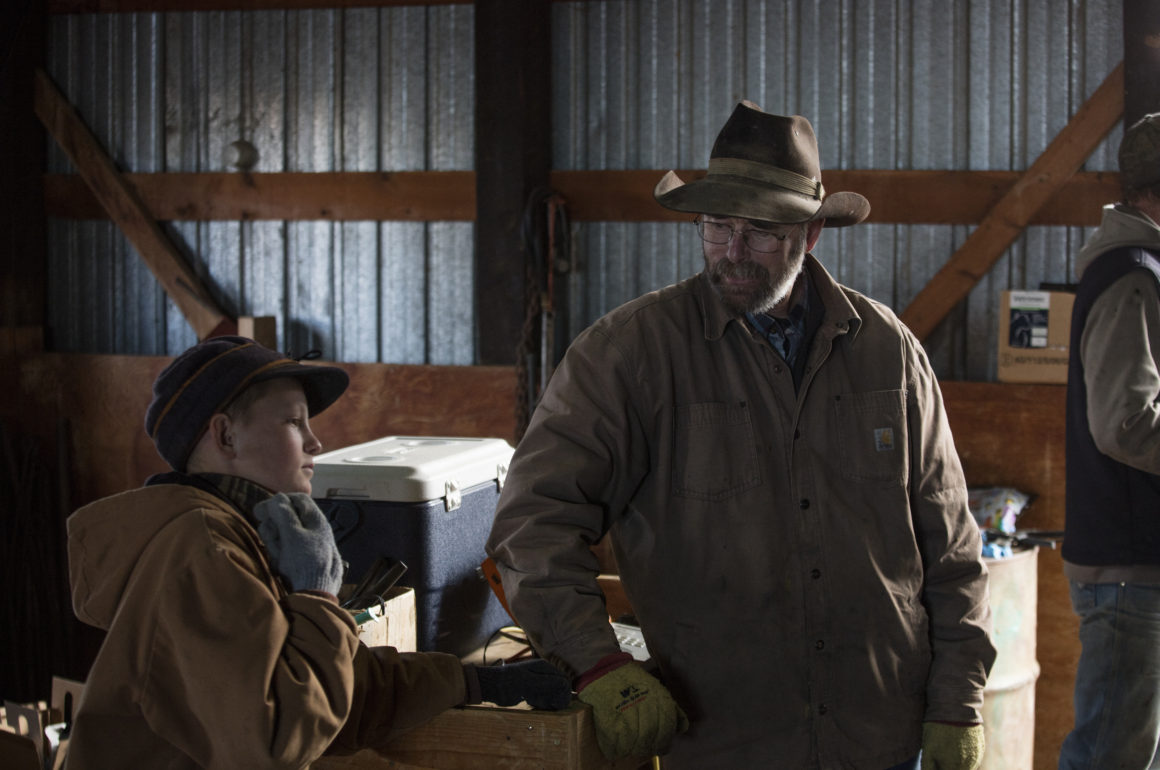 People may be more spread out on the eastern half of the state, but they're coming closer together. Group after group are working on community-level solutions to some of rural Montana's most complicated problems. Check back this winter to find inspiration for your own community.
Back in the 1970s, Leo Barthelmess couldn't come up with the capital he needed to buy his family's ranch outright. His dad brought him and his brother into the business, but his parents' retirement plan hinged on selling the ranch.

"My parents put very little money away for retirement," explained Barthelmess.

In the end, their parents incorporated the two brothers into the business and retired on a fixed income provided by the two sons.

Now, some decades later, Barthelmess is ready to pass the ranch on to the next generation. This time, he hopes to pass the ranch directly to his kids.

But it seems like the era of children buying ranches from their parents is over. It wasn't an option for Barthelmess back in the 70s, and it is even less of an option for his own kids today.

"Because of the price of land, the next generation can't buy into these operations anymore," Barthelmess explained.

To get his kids onto the ranch, Barthelmess may rely on a tactic similar to the one his parents used to bring him on the ranch in the 70s. However, what worked for the Barthelmess Family doesn't necessarily work for everyone. When it comes to passing a ranch on to the next generation, there is no one-size-fits-all approach. A variety of options make it possible for families to pick a path forward that best meets their unique needs. But having a lot of options does not guarantee an easy transition, it just means there are more bends to navigate.

Enter the Ranchers Stewardship Alliance (RSA). Founded in 2002, RSA partners with pro-ranching conservation groups like The Nature Conservancy, World Wildlife Fund, and others to ensure the next generation of Montana ranchers is able to stay on and work their land, while being continual stewards of the expansive prairie.

RSA funds allow a new generation of ranchers to take advantage of lands added to the Conservation Reserve Program (CRP) in the 1980s. Those old farmlands have returned to prairie land and are now ready for ranching. By covering the high costs of fencing and getting running water out to pastures, RSA makes ranching less cost-prohibitive for young ranchers.

But ranching requires more than a fence and water. RSA also runs educational programs like Ranching for Profit and Ranching Succession. The seminars are aimed at helping young ranchers succeed in their new profession. At the end of this month, RSA will be hosting another succession workshop in Malta.

Opportunities like this weren't around when Barthelmess was taking over his dad's ranch. Fortunately, he and his neighbors in Phillips County recognized the benefit to helping the next generation of ranchers take the reigns.

"I've seen RSA opened a lot of doors that would not have been available to the community otherwise," said Barthelmess.
-Andie Creel
Learn more about RSA here.
Feature photo of Neil Barnosky and his grandson on their ranch in the Ruby Valley (Photo by August Schield). If you liked this piece, read about how ranchers in the Ruby Valley are some of the area's best conservationists here.
A special thank you to Perri Jacobs for helping us with our coverage for this story
Photos by August Shield
Got something to say to Prairie Populist? Send news tips, story ideas and comments to [email protected] If you have something to submit, or an idea for a story you'd like to write for us, check out our Submission Guidelines here.