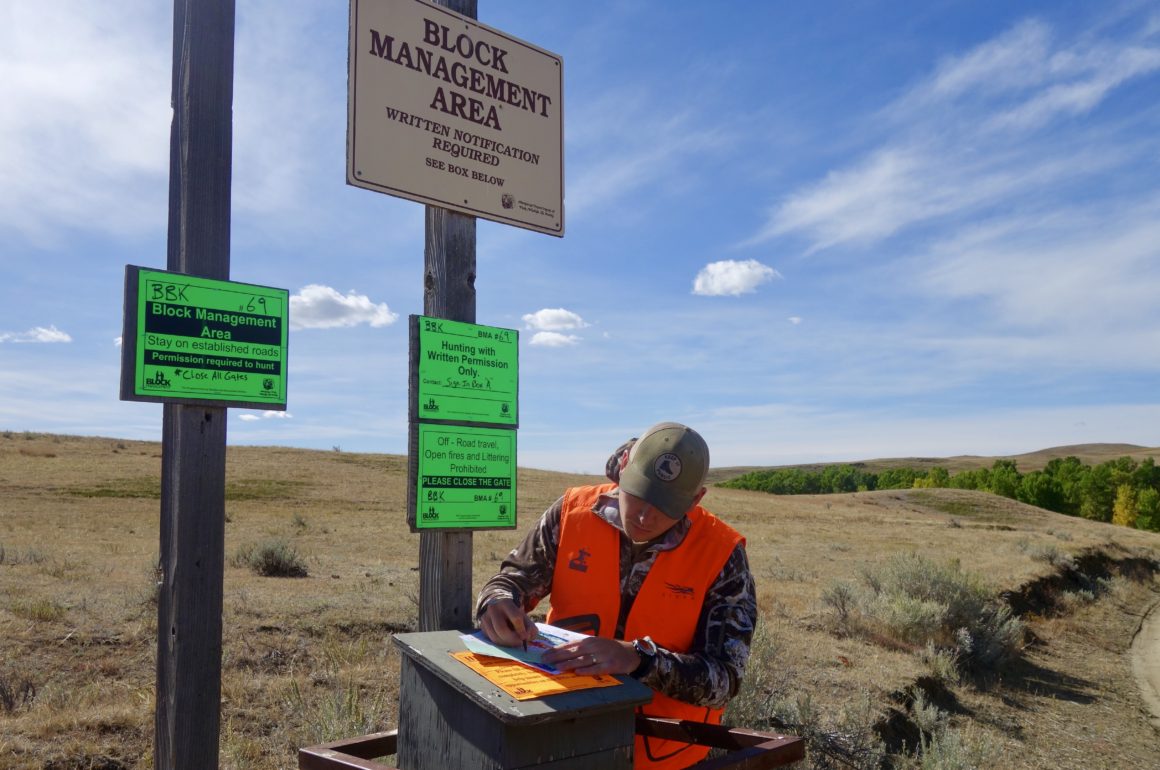 The harsh reality of this year's hunting season in Eastern Montana
Eastern Montana hunters don't have the luxury of vast national forests covering the landscape. We rely on private landowners and smaller tracts of public land for our opportunities. In order to increase our access, and be good neighbors with our friends, family members and neighbors who own ranches and farms, the Department of Fish, Wildlife and Parks had the idea of helping coordinate access onto private land.
The State of Montana developed their own hunting access program, Block Management. The program has secured access to 7.3 million acres of private land to date; an area larger than Vermont. It's a good partnership between hunters, landowners and our state wildlife management agency. Those partnerships are paying off during one of the driest years in Montana's history.
Here's my example:
The Loomis family homestead northwest of Brusett, Montana, overlooks the Missouri Breaks and Seven Blackfoot Creek. Elbert Loomis' mother, June, enrolled the ranch in Block Management in 2005 and has her ten-year enrollment plaque hung on the wall to show the continued cooperation between the Loomis family and Montana Fish Wildlife & Parks.
When the month of June came and went with the rain gauge registering under a sixth of an inch for the month, I was worried about how this would affect my upcoming hunting season. Elbert was worrying about how to provide enough grazing for cattle and the health of his land.
"Every year from May to June for about two weeks, Eastern Montana greens up so much it is nearly unrecognizable from the other fifty weeks of the year. For this year, those two weeks never came," Elbert claims.
The Loomis family continued to wait for the gauge to start working, for the wheat fields to sprout. During the wait the Lodgepole Complex fire ravaged the area, ultimately stopping less than 10 miles from Elbert's front door.
"The decisions I would have to make loomed over my head for many weeks," he says. Elbert was eventually forced to release cattle onto the struggling wheat fields and close the gates to a large portion of the Block Management parcel.
Hunters have respected the Loomis Ranch restrictions. "Hunters care about this land and the wildlife it holds. They hear the crunch the grass makes and I believe they have taken and will continue to take the steps needed to prevent a fire," Elbert says.
As a hunter, I stand beside the Loomis family in their decision to restrict hunting in areas of their property. Montana is dealing with unprecedented drought and fire conditions in 2017 and sportsmen must continue to be partners with landowners, and support restrictions and closures of both private and public lands, while remaining grateful for the properties that remain open for public access in the Block Management Program.
Montana's long hunting seasons are a blessing to those of us who hunt and fish. They can be a burden to landowners who are inundated with calls at all times of day and night, trespassers, litterbugs and this year, fire-starters. How hunters respect private land does more to improve or decrease access either through the Block Management program, or just the old-fashioned, door knocking way.
This year, if you lose your usual hunting spot, don't get mad. Ask what you can do to help the landowner make it through a rough time, and thank them for your past opportunities.
Access is critical to ensuring Montana's hunting popularity. It's also a privilege on private land. While we mop up after this fire season and see restrictions across the state, it's up to hunters to do the right thing and support these closures so that our kids will have the same opportunities we have today, if not more.
Contributed by Justin Schaaf. Justin is a hunter whose roots in Eastern Montana stretch back to the turn of the last century. He is raising his young family in Fort Peck near the Charles M. Russell National Wildlife Refuge
Got something to say to Prairie Populist? Send news tips, story ideas and comments to [email protected]. If you have something to submit, or an idea for a story you'd like to write for us, check out our Submission Guidelines here.