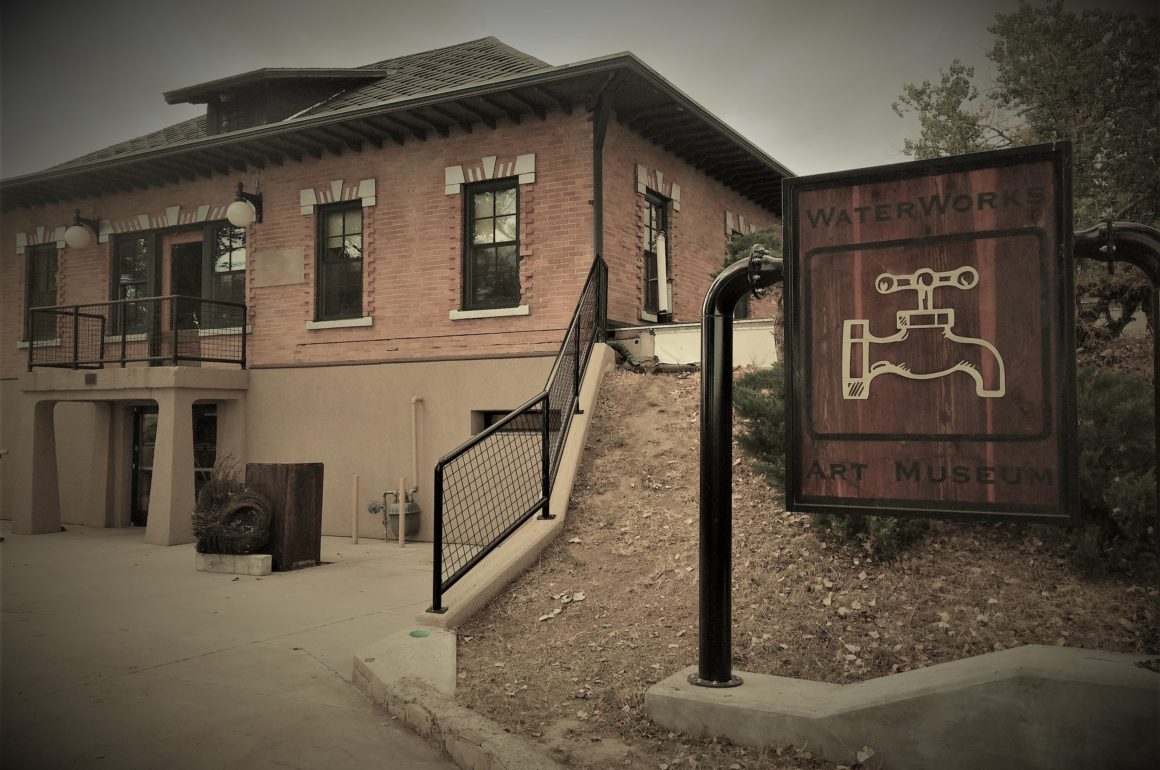 Just west of downtown Miles City, where the Tongue River and the Yellowstone meet, is the WaterWorks Art Museum.
Built in 1910, this brick building was the original water treatment plant for Miles City. But the tides have since turned, and it's currently the home to a one-of-a-kind art museum.
You may be wondering why anyone would put an art museum in an old water treatment facility. And that's a fair question.
When Miles City upgraded to a new water treatment plant in 1975, a group of creative and determined folks saw the potential in that dirty, industrial, brick building. Robert Fehlberg was the project's main architect, and this was not his first rodeo. Eleven years earlier, he had helped turn the Yellowstone County Jail into the Yellowstone Art Center (now the Yellowstone Art Museum).
They certainly didn't do it because it was easy. But this is Montana, after all, and nothing worth doing comes easy.
It takes a lot of work to transform old holding tanks into an art gallery. They had to clean the massive cement rooms that were caked with grime and lined with two feet of mud. After cleaning them, they had to cut through the thick cement walls to create the corridors that would connect the various rooms. And then they needed the art to turn these rooms into galleries.
But nothing could dampen their spirits. And in 1977, the doors to the Custer County Art and Heritage Center opened.
I'll be damned if it didn't turn out to be the ideal building for an art museum. 
The building itself is on the National Register of Historic Places. And rightfully so: Everything about WaterWorks — its location, the building, and the artwork itself — reflects the deep, shared heritage of Miles City and of Montana.
General Custer's first encounter with the Lakota happened back in 1873 just a stone's throw from the museum. In the early 1900s, Miles City's population boomed. The railroads came and with them the cattlemen, the homesteaders, and the businesses. The city decided that they needed to provide clean drinking water, so they built this water treatment plant.
In 1939, thanks to funding in the New Deal, the Pumping Station Park — the cottonwood-lined park around the museum — was formed so that the town and the county could have a shared public space along the river.
Inside the museum, WaterWorks has permanent collections from many Montana artists including L.A. Huffman, who was the photographer at Fort Keogh in the late 1800s, and Evelyn Cameron, whose photographs capture early 20th century frontier life. (If you're in the area, you ought to visit the Prairie County Museum And Evelyn Cameron Gallery or the Evelyn County Heritage, Inc in the nearby town of Terry. You won't be disappointed).
The museum changes its rotating exhibits every six weeks. There is work by traditional and contemporary artists in a variety of mediums and styles from all across the country. WaterWorks also has regular exhibits, including the Western Art Roundup, which happens every year, the miniatures exhibit that comes through every two years, and the quilt show every three years.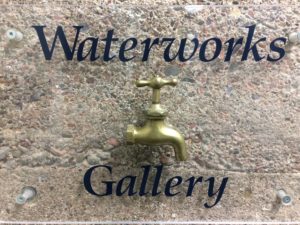 WaterWorks preserves the history that flows through the veins of all Montanans. It also brings life and energy to Miles City and surrounding communities.
"WaterWorks is more than just a 'quote-unquote' museum," said  Dixie Rieger, WaterWorks' executive Director. "It's an education center and a fun place."
As the old treatment plant made water available to the public, so too does WaterWorks make art accessible to all. Admission to the galleries is free, and it offers workshops and classes throughout the year for both children and adults.
The museum swims upstream and downstream to bring art into schools and communities across Eastern Montana. It has a traveling art show that it lends free of charge to museums in Glendive, Sidney, Baker, Ekalaka, Broadus, Hardin, and Jordan. WaterWorks also visits 50 to 60 schools across 11 counties each year. The education director, driving a van nicknamed "Van Gogh," develops a special curriculum for each school that reflects what the kids are learning and is relevant for all ages. They are there to show the kids that "in art there is no mistake," Dixie said.
WaterWorks has a large ripple effect on its community. And it's working hard to make sure that the well doesn't run dry. It relies on membership fees, fundraisers, and grants to keep afloat. Each fall it has a big auction, which this year had almost 100 pieces available. And each year during the legendary Miles City Bucking Horse Sale, it hosts a Quick Draw Event where artists have 30 minutes to create a piece that is then auctioned off for the museum.
Make no mistake about it, WaterWorks is not just a big fish in a small pond. It's an asset to the community and a protector of our shared Montana heritage. And hopefully it will continue to make waves well into the future.
- Amanda Garant
Got something to say to Prairie Populist? Send news tips, story ideas and comments to [email protected]. If you have something to submit, or an idea for a story you'd like to write for us, check out our Submission Guidelines here.