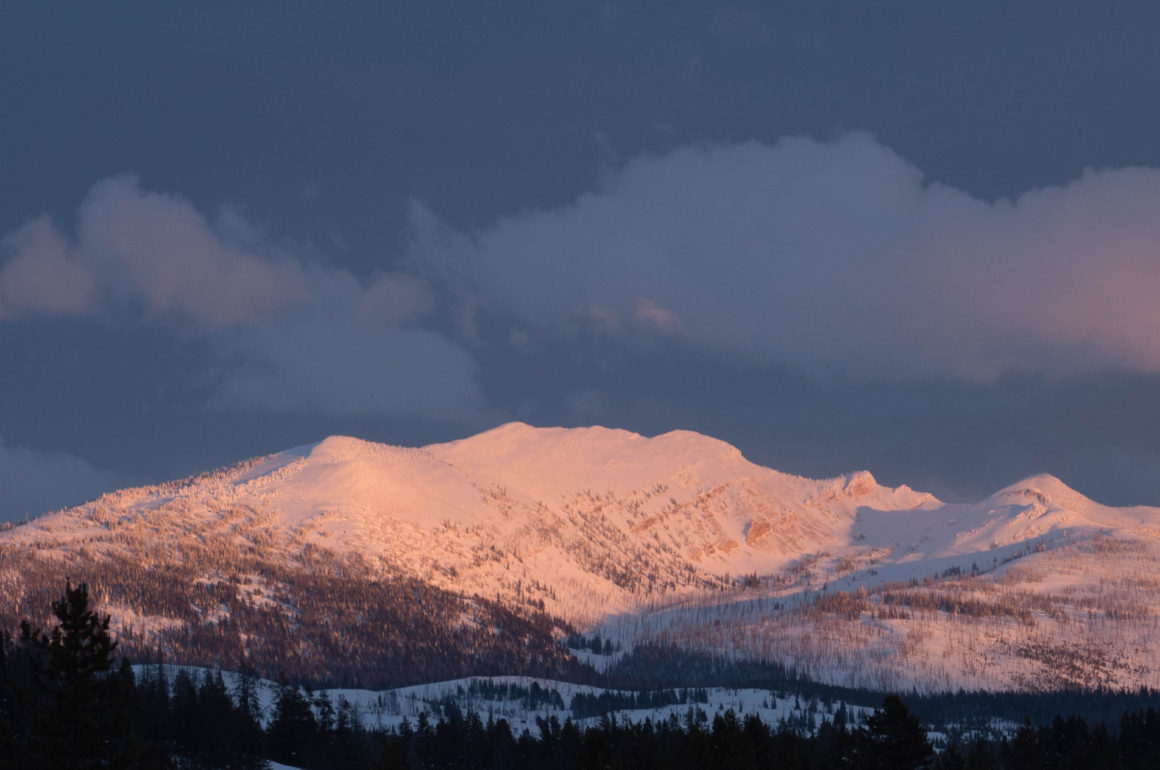 Our current budget has burst, Manzella wants worse.
Proposals for transferring federal public land to the states have always been a large part of politics in the West. And our state has seen our fair share of them.
In the 2015 Legislative session, Montana lawmakers introduced 12 bills related to transferring public land. Those were all defeated or were vetoed. None were introduced this past spring, but Montana's not out of the woods yet. Theresa Manzella, a legislator from Hamilton, has seen to that.
The argument for a transfer always circles back to whether the state can manage the land with lower costs and do it better than the federal government.
This argument can't be easily dismissed. In economics, there is a principle called "man on the spot." It means that whoever is in the actual situation will know how to do the job best, and at the most cheaply. And Montanans could certainly manage our own land cost-efficiently.
However, even with lower managing costs, a federal land transfer may be out of our price range.
Recently, economists from the University of Utah, Utah State University, and Weber State University in Idaho published a paper analyzing the cost of a federal land transfer in Utah.
The expected benefits were large. But the costs, even when accounting for cheaper management, were higher.
While extrapolation from one state to another is frowned on by academics, we can likely assume that Montana would face a similar economic situation to Utah.
On November 3, at MSU's Managing Land Resources In the Context of Variable Weather conference, Dr. Paul Jakus, a professor at Utah State University and co-author of An Analysis of a Transfer of Federal Lands to the State of Utah, presented his and his colleagues' research.
His said that a land transfer could add $280 million in costs to Utah. The economic activity on the transferred lands would have to make up for this.
While we all love agriculture, we also know is isn't a way to get rich quick. And the money generated by prospective ag efforts on the transferred land wouldn't make a dent in the $280 million of added expenditures.
Recreation is a similar story. Both ag and recreation can create jobs and generate good revenue flow in the states. But when we're looking to make 280 million dollars, they're not our answer.
In the end, when given a bill that large, the state would have to look at oil, gas, and coal.
Few want their favorite hunting spot disturbed by resource extraction. But turning our emotions away, let's just look at the money.
The graph above shows three different scenarios. The top green line is predicted prices for oil if the market prices were to be high (thus making the state more money). The red line is a conservative price estimate. And the gray link that plummets in 2014 is actual prices, even lower than the red low estimate line.
This figure shows prospective scenarios assuming the low oil prices. Keep in mind, the low oil projections are actually higher the actual prices we've observed for oil and gas during the last 3 years. Only two forecasts meet the revenue target of 280 million dollars, and all fall below it by 2033, which is only 16 years away.
Now I don't know about you, but making an investment that would be losing me money in 16 years is not how I would run my farm, business, ranch or state.
But Rep. Theresa Manzella thinks differently. Manzella wanted the Ravalli County Commissioners to meet with Karen Budd-Falen, an attorney from Wyoming who has a long history of supporting federal land transfers. Budd-Falen is also a contender to become the director of the BLM.
Earlier this week, our state representatives met again for a special session because our budget was not balanced. Clearly, our budget does not have a large margin of error. Montana will see cuts this year. So no one wants to imagine what those cuts would look like if we had to cover our last summer's wildfire bill as well.
Well, except Manzella. Manzella thinks having a land-use policy workshop with one of the biggest cheerleaders of a federal land transfer is a good idea.  
Luckily, Ravalli County residents spoke up at the Commission meeting, rightly informing their commissioners that Ravalli County residents do not support a federal land transfer. And the Ravalli County Commissioners responded accordingly to their constituents and rejected a meeting with Budd-Falen. Nevertheless, Manzella is having Budd-Falen come on November 18th.
"I think Theresa Manzella is trying to promote something nobody wants, which is to turn public lands over to the private sector. That's her goal," Carlotta Grandstreet, a former Ravalli County commissioner, told the Ravalli Republic.
Theresa Manzella needs to act accordingly and start to think about what is actually best for Montana.
-Andie Creel
Feature photo provided by Mackenzie Lisac
Got something to say to Prairie Populist? Send news tips, story ideas and comments to [email protected]. If you have something to submit, or an idea for a story you'd like to write for us, check out our Submission Guidelines here.