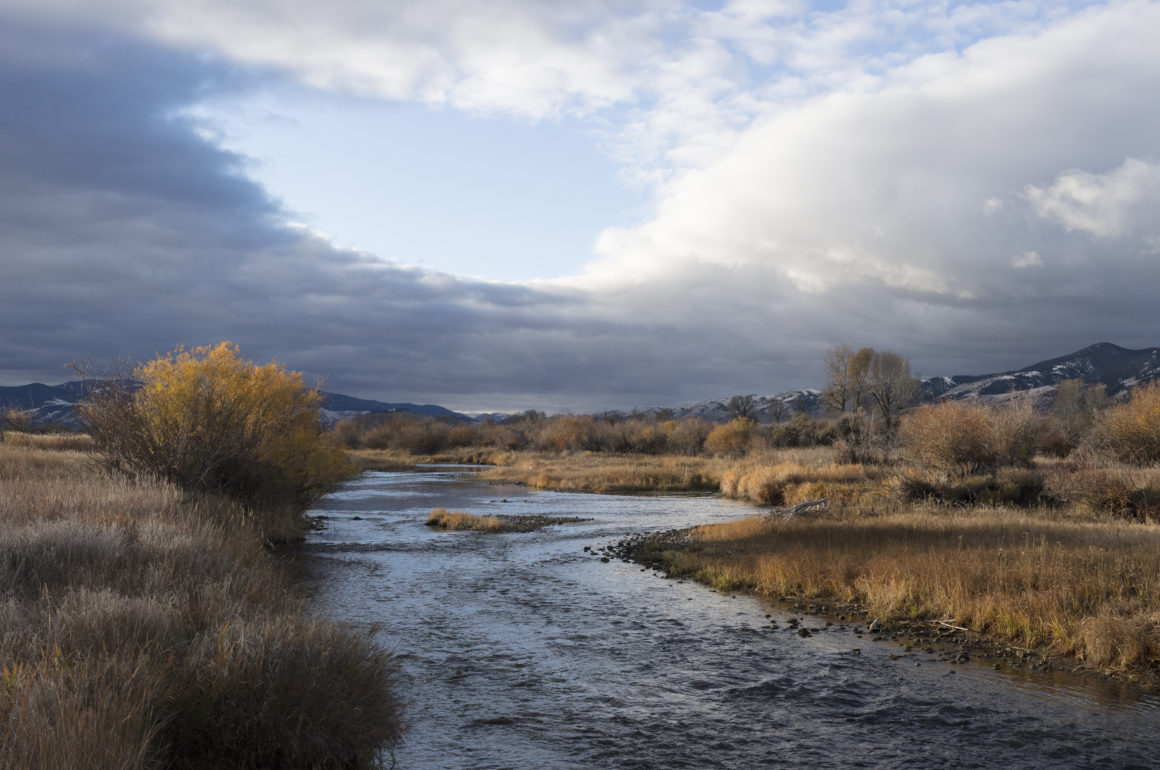 The Value of Agriculture: Welcome to the Ruby Valley
Story and Photos by August Schield
In Montana, people are bound together by a common landscape. It is the single most underlying substance that all life shares.
Air and animals. People and plants. Fire and water. Soil, food, and even ideas move throughout ecosystems in fluid, complex patterns without regard to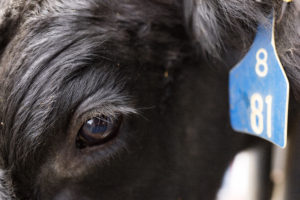 boundaries, creating the ecological commons. An agricultural community collectively shares water, or the hydrologic commons — a shared resource that flows throughout the land by means of precipitation, streams, irrigation, runoff, and groundwater.
Water pays no token while passing down a mountain slope, under a fence, or over a road. And naturally, it's shared.
An ecological commons is delicate, and must be managed diligently by its inhabitants and those who use it.
The Ruby Valley is an exceptional example of an ecological commons. It's a fertile region just southwest of the Tobacco Root Mountains of Madison County Montana,  where working ranchers exercise diligence in land stewardship. It's a place where agricultural practice and wildlife have a symbiotic relationship, ranchers raise high-quality beef, and access to public land is widely available. It's a valley where a strong community works together with a genuine understanding for the needs of their neighbor. And to borrow a phrase, the Ruby River runs through it.
A commons transcends the boundaries between public and private lands. It is not managed by any single land owner or governing entity. Rather, its well-being is the responsibility of a community, and in return the commons provides for the community. Today, working rural communities are the backbone of innovative land conservation of the grand vistas that Montanans cherish.
Land stewardship is successful here due to an organized voice of conservation groups and involved locals that make up a very special alliance: the Ruby Valley Stock Users Association, Conservation District and Watershed Council, the Natural Resource Conservation Service (NRCS), the Ruby Habitat Foundation, the Wildlife Conservation Society, The Nature Conservancy, the Montana Wilderness Association and the Greater Yellowstone Coalition, to name a handful. These voices that make up the Ruby Valley Strategic Alliance (RVSA).
An alliance like this is rare. It grew from relationships and trust established while negotiating a piece of the federal Forest Jobs and Recreation Act (FJRA) that addressed the Snowcrest Mountains, a public landscape shared among ranchers, hunters, and hikers alike. While FJRA is not currently under consideration in Congress , the relationships it built lived on.
As a result, a system of shared values began to unfold.
The RVSA recognizes the importance of maintaining working ranchlands, and wild backcountry terrain. Their goal is to maintain and enhance a way of life in both recreation and rural lifestyles. By preserving quiet open landscapes, wilderness, wildlife, and the intrinsic and physical health of the Ruby Valley, the land can provide for future generations.
This alliance thrives off of its ability to build strong lasting relationships. Tensions are surrendered to compassion, shared interests, and sarcastic humor. The voices include more than a few local groups and governing entities.
They are a lively bunch of ranchers and farmers, hunters and anglers, backpackers and mountain climbers. Their success, amidst their differences, comes from an ability to search for ways to understand one another's point of view. Each member in this egalitarian group is an experienced conservationist and shares a wild love for the land.
"When you sit down and just start listening, it's amazing what we find in common" said Rick Sandru, an animated member within the alliance, and active member within the Ruby Valley community. Rick speaks with intent, passion, and humor when conversing with his colleagues. He and a few other ranchers summer their cattle on public lands within the highland benches of the Upper Ruby River, a commons under collective stewardship.
The land owners here are ahead of the game in terms of conservation. Ranchers like Rick use no-till drills to plant alfalfa, hay, and rotational cover crops. Cattle are seasonally checked for disease, and vaccinated. Elk, deer, moose, and pronghorn roam the valley freely, thriving off fields of alfalfa, and other crop cocktails. Riparian corridors represent the most preserved qualities offering stream habitats, water access, and excellent fly fishing.
Unique to the area is the Ruby Habitat Foundation, an affiliate of the Montana Land Reliance. Together they experiment with creative methods in land stewardship and preserve wildlife habitat on what is know as the Woodson Ranch. It's named after the late Craig Woodson, an angler from Texas who came to the valley to find a bit of land to fix up and spend long days fly fishing the Ruby River.
Craig, along with his partner and seasoned land manager, Les Gilman, founder of Ranch Resources, spent long hours walking the ranch discussing the best techniques to preserve the land to its wildest value. Today, a stroll through the ranch is comparable to paging through an Aldo Leopold text. It is a place of poetic beauty. By reservation and permission, it is open to the public and is an excellent place to catch a brown trout. You'll find the gentleman in the front office, Dave Delisi, to be very accommodating towards sharing a productive place to fish.
Today, the diverse members of the Ruby Valley Strategic Alliance serve a superb example of how successful land conservation efforts become when folks work together. It isn't always easy, but they believe they are stronger together than they are apart.
Rural communities across the states represent a culture that is quintessential to who we are as Americans. The members of these communities, such as those in the Ruby Valley, are the reasons why America still has vast open spaces and healthy public lands. These people are humble, hard-working, and intently spoken. They are part of the landscape's natural character.
Ranchers, just like many others who actively use and live with open landscapes, are some of the most attentive stewards. People across the states could learn something of value from the way these groups in the Ruby Valley have come together with a shared mission of protecting this place with an open mind.
By August Schield
To read more on the ranchers in the Ruby Valley, check out the second half of our two-part series:
Got something to say to Prairie Populist? Send news tips, story ideas and comments to [email protected]. If you have something to submit, or an idea for a story you'd like to write for us, check out our Submission Guidelines here.