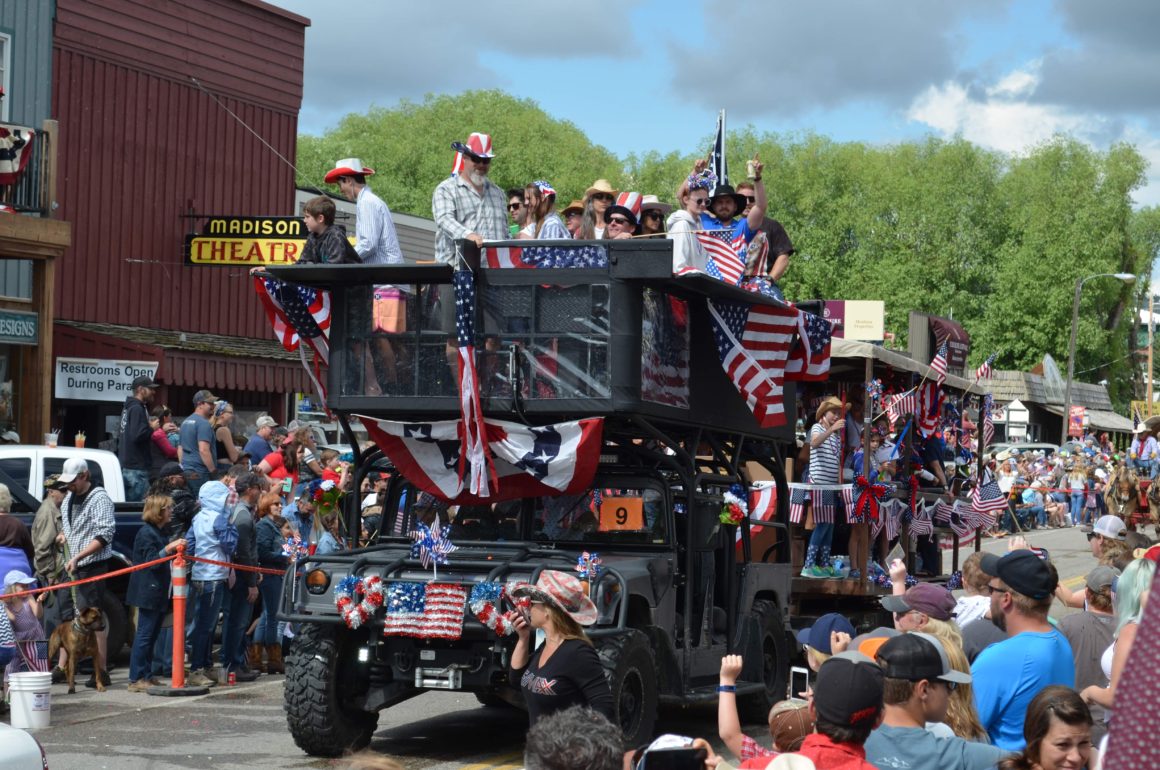 Independence Day in Montana remains a high draw for residents. During an incredibly busy summer season, folks of all stripes come together to celebrate our nation's freedom while dressed in red, white and blue.
Prairie Populist again attended the Ennis 4th of July parade. Take a look at the celebration in the photos below. Happy Independence Day!
Happy Independence Day, Montana!
— Brooke Reynolds
Check out last year's parade and rodeo, also in Ennis!
Got something to say to Prairie Populist? Send news tips, story ideas and comments to [email protected] If you have something to submit, or an idea for a story you'd like to write for us, check out our Submission Guidelines here.