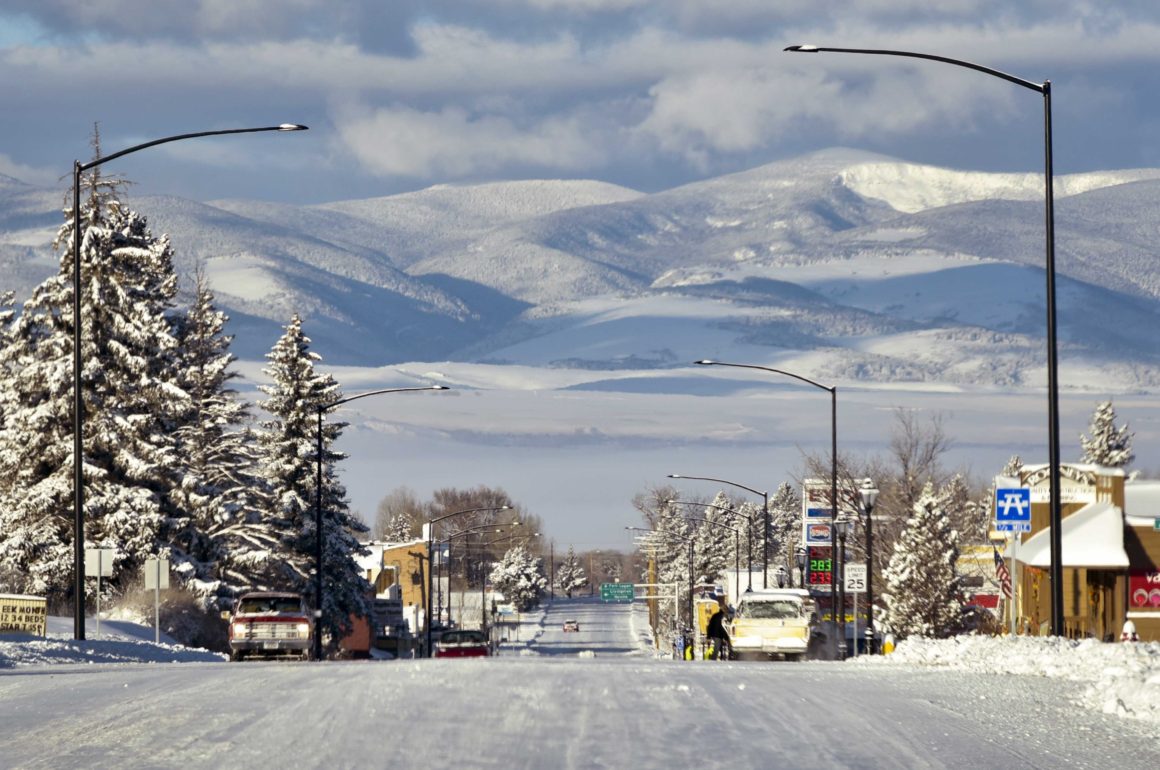 We All Deserve a Vacation - Into the Little Belts Makes it Easy
This past year has flashed before our eyes, but not because of lack of excitement. Whether it's policies coming (or not coming) from D.C. or our own Special Session, it's hard to keep track of it all.
But with Holiday season here, hopefully, most of us are finding the time to slow down, gather the family, and rest after a hard year's work. Putting this past year in the rearview mirror, and taking a proper holiday.
We all deserve a vacation.
Thankfully, you can plan one close to home easily and quickly. Because the website Into the Little Belts has you covered.
Focused on the central part of Montana, and areas around the Little Belt mountains, Into the Little Belts has every piece of information needed to plan a weekend vacation.
Charley Willett started a version of the website in 2010. Then, in 2015 Ally Willett, Charley's wife, joined the project and the site has been gaining steam ever since.
We recently called Charley and Ally to ask them more about their site, the Little Belt Mountains, and the surrounding communities.
"There is a different pace around here," Charley told us. Neihart, White Sulphur Springs, Belt and the many communities in the area are representative of true Montana communities.
"It's a shooting from the hip kind of thing. You have to have a certain dedication to that lifestyle," Charley went on.
Ally hopped in to expand that it's also a family-oriented community.
"People can easily bring their kids out here and create memories and take roads where you can access these places safely," she explained.
When the two of them went on to describe an ideal holiday vacation in the area, it was clear they were both right.
So gather your family, and picture this:
You can start your weekend at Spa Hot Springs Motel in White Sulphur, which was just renovated with new rooms and a new pool. It's a sulfur pool, and the natural minerals in the water will help you recover from the long year.
After a soak, you can wander down the postcard-worthy Main street in White Sulphur Springs, somewhere where people still hold doors and tip their hat to you.
On Main street, you can enjoy a drink and snack at 2 Basset Brewery, a family-friendly brewery that has live music almost every weekend.
If 2 Basset Brewery doesn't have music that night, once you finish you drink you can pop over to Bar 47, which has been getting traffic from bands from all over the area.
At the end of the night, you can all walk back to your room under the lights installed on Main street that are sure to keep you in the holiday spirit.
After a good night's sleep, you and the family can continue up Highway 89 to Showdown, a Mom-and-Pop operation that's the oldest operating ski area in Montana. It's affordable, and you'll actually ski, rather than just standing in lines.
You can then return back to White Sulphur Springs, or choose another place to stay in the area, all listed on Into the Little Belts' Site.
The following day, you can continue the winter spirit at the Silver Crest Recreation Trails, where there is more than enough room for cross-country skiing, snowmobiling, snowshoeing, and dog sledding.
Planning a trip to relax can be stressful! Especially when you're trying to find things to do, places to eat, drink and stay, and also a shop for those last minute Christmas presents. But Into the Little Belts has made planning an escape easier than buying a hunting tag.
So dust off the skis, clean the carburetors, find your ice fishing pole, and grab the hand of someone you love. It's time to make a trip to Paradise.
Luckily, Montanans don't need to travel far. We've been living next to paradise for years.
-Andie Creel
Feature photo: Downtown White Sulphur Springs
Thank you, Charley and Ally Willett, for the photos provided! 
Got something to say to Prairie Populist? Send news tips, story ideas and comments to [email protected]. If you have something to submit, or an idea for a story you'd like to write for us, check out our Submission Guidelines here.