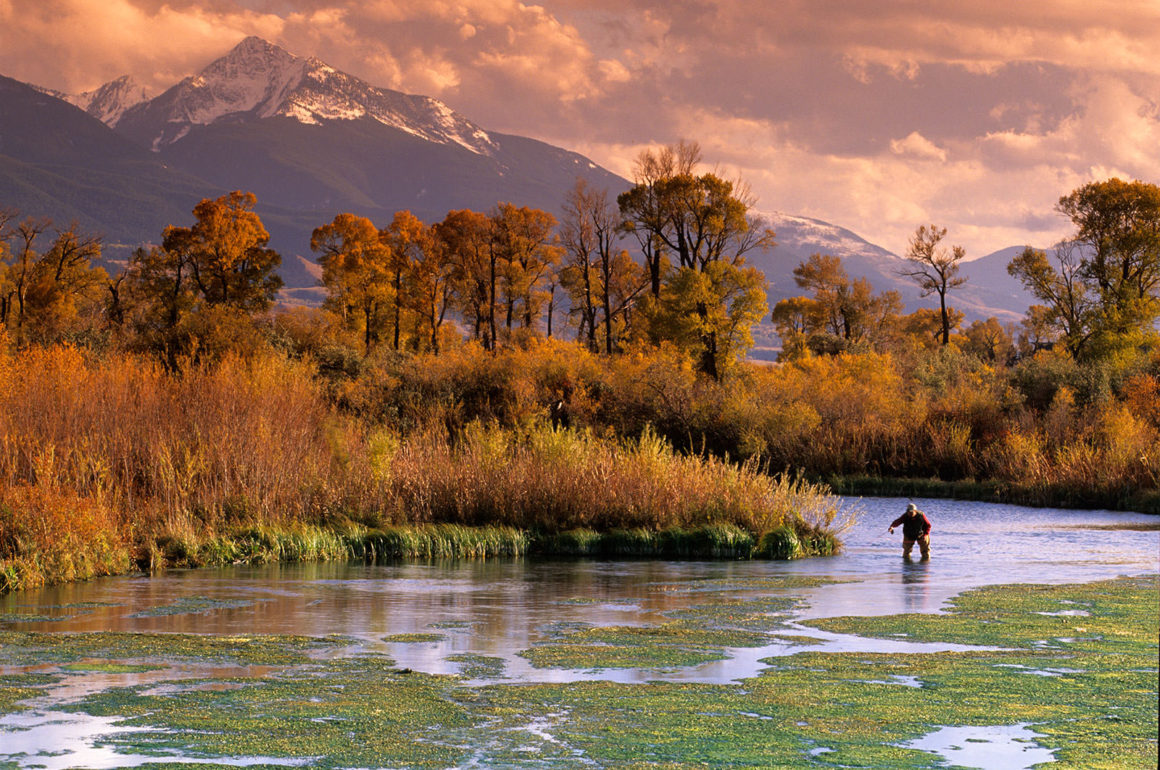 Mourning the 2016 fish kill? Let's talk about it
Many folks in Southwest Montana are still haunted by the fish die-off in the Yellowstone River during the summer of 2016. Over the course of a few weeks, tens of thousands of fish were killed, 183 miles of the Yellowstone were shut down, and Park County lost an estimated $524,000 in revenue. Even though the river conditions in 2017 were better, around 200 whitefish still died from the same parasite that struck the summer before.
Even if your favorite fishing spot wasn't impacted by this particular outbreak, you've probably experienced a similar event in your neck of the woods.
Remember when Montana's whitetail population took a dive in 2013 as epizootic hemorrhagic disease infected populations from Dawson County to the Clark Fork? Or remember the panic that spread across the state in 2016 as invasive zebra mussels threatened our waterways? Or perhaps you were hunting this year when news broke that chronic wasting disease had been found south of Billings and up north in Liberty County?
Sorry to bring up such a heavy subject during the holidays. Here, look at this cute cat video:
The frequency of these outbreaks, combined with the continual drought and high temperatures predicted by Montana's first climate assessment, paints a pretty stark picture. We Montanans may have to get used to responding to events of this nature.
Earlier this year, after dead whitefish were again found in the Upper Yellowstone, we spoke with Dan Vermillion, founder of Sweetwater Travel and Chairman of Montana's Fish and Wildlife Commission.
Vermillion spoke calmly and deliberately about the parasite's return.
"We all expected it," he said. "We all knew that it wasn't going away."
He was hopeful, however, that the die-off would be less intense with each passing year, and that the conditions wouldn't become bad enough to close the river like they did in 2016.
But Vermillion did recognize that the threats are not over. The number one issue facing the river, he said, is climate change.
"Every single year, water is coming off faster," he said. "We don't have the water reserves late in the summer anymore."
The Yellowstone is a cold water fishery, Vermillion explained. And without that late summer snow melt, the river and the fish population is in trouble. And if the river and the fish are in trouble, then so too are the communities across Park County whose economies are tied to the water.
Folks in Park County recognize that outbreaks and crises like the 2016 fish die-off may continue, so they're taking positive, proactive measures to monitor their resources and improve the lines of communication between the agencies, the county government, and the public.
Earlier this week, Scott Opitz — the fisheries management biologist for Montana Fish, Wildlife & Parks — spoke at the county commissioners meeting in Livingston. Opitz updated the commissioners on the agency's ongoing research into the parasite, the whitefish population, and the river conditions.
Opitz suggested that 2016's death toll would probably be the most extreme they'd see from this particular outbreak. They were on the upswing. Moving forward, the agency will continue to monitor the fish population even though most of their resources are now allocated to preventing the spread of zebra mussels. They'll take samples in the spring, and if future die-offs occur then they'll monitor the population weekly.
It is FWP's goal to protect the fish population and the river without negatively impacting the local communities that depend on these resources. Fishing outfitters and guides, business owners, anglers, irrigators, property owners, and recreationalists need to be kept in the loop.
Folks in the agency are working to improve their communication with the public. They intend to frequently update information on their website, on social media, and through broadcasted interviews. They also plan to streamline their communication with the Park County commissioners, which is why Opitz was at Tuesday's meeting.
"Ideally, you guys would know almost as soon as we know," said Opitz to the three county commissioners.
They're following the Yellowstone's cue on this one. The river isn't dammed, and neither are their lines of communication.
The county commissioners can play a key role in spreading accurate, up-to-date information to folks across their rural county. Park County has an active Facebook page, managed by their public communications administrator, Emily Post. It's a great resource for updating the public on everything from important meetings to job postings to river regulations. And luckily for the folks in Park County, the three commissioners are engaged community members who are easily approachable and active in their respective communities. People are already used to going to them with questions and requests.
"We aim to please. We aim to be accessible. We want people to know we're accessible," Park County Commissioner Steve Caldwell said later in that same meeting.
An open chain of communication between Fish, Wildlife & Parks and the county commissioners is a huge benefit to the folks across Park County whose livelihoods depend on the Yellowstone's pristine water and vibrant fish population. The next time something like the 2016 fish die-off happens in Park County, they'll be ready to spread truthful, helpful information.
Water flows downstream, but information — like fish — should be able to go each direction.
-Amanda Garant
Got something to say to Prairie Populist? Send news tips, story ideas and comments to [email protected]. If you have something to submit, or an idea for a story you'd like to write for us, check out our Submission Guidelines here.